Navigating the cloud minefield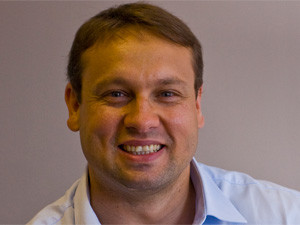 South African businesses are looking to the cloud to deliver a wealth of new benefits, forcing their IT departments to adapt to new options and technologies.
Expert help is the best way to navigate this new minefield, says Mark Gillon, business development manager at Altech Isis.
"Cloud can be a confusing entity to organisations that don't specialise in it," says Gillon. "There are many companies now looking to invest in cloud computing, but they want to know 'how can the cloud work for me in a South African context?' Managers and executives are asking 'how do we use it?' 'Do we offer cloud solutions or consume cloud services?' 'If we consume, what do we consume, how much, and is it safe to do so?'"
Gillon notes that IT departments and IT service providers are not necessarily cloud experts on top of their many other areas of expertise. When it comes to making optimal use of cloud computing, expert cloud consultants can assist with a framework suited to each business, answering the difficult questions, he says.
"A cloud service broker adds a significant layer of value on behalf of cloud service consumers," he says.
"An expert knows what is on offer, how it integrates and how it should work. In many cases, cloud-based solutions can do a lot more for the business if they are integrated into existing enterprise systems. A solution may not add full value when operating in isolation. In addition, expert consultants can advise on the raft of cloud services best suited to the South African context, advising on effective integration with everything from [enterprise resource planning] packages to [business intelligence] solutions. And cloud service brokers are able to add economies of scale, further benefiting companies as they move to adopt cloud computing.
"It's a brave new world, and everyone is still finding their feet," he says. "Enterprises need impetus and advice when it comes to taking full advantage of the benefits of the cloud."
Gillon will address the upcoming ITWeb Cloud Computing Summit on the role of brokers and consultants in provisioning cloud services. For more information about this event, click here.