SA progresses in cyber crime fight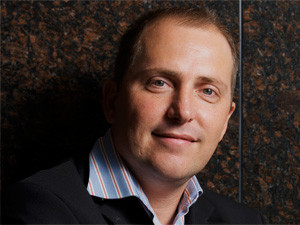 South Africa lags much of the world in policing cyber crime, but moves are now being made to improve the situation.
So says ISG founder and Wolfpack MD Craig Rosewarne, who late last year released SA's first Cyber Threat Barometer, and says "good engagements" have followed the release of the report.
"We have had talks with stakeholder groups in other countries, and there has been strong interest from South African government agencies and the private sector in embarking on cyber security training for staff," he says. He is also seeing interest from foreign organisations that may wish to take the initiative to help drive training initiatives in SA. Rosewarne says these are encouraging signs of progress. However, more is needed.
"We are optimistic that we will see change. But it's not enough. We are walking, but we need to gain momentum and start running. Cyber crime is progressing and anti-cyber-crime initiatives need to keep pace," he says. "It's about the survival of the fittest; if we don't keep up, we will get taken out."
The Cyber Threat Barometer found that the African continent as a whole is particularly vulnerable to cyber security threats. With cheaper and faster Internet, more Africans will be continually connected, increasing the number of 'new' Internet users who are not security-savvy, it said.
In releasing the report, Rosewarne called on the public and private sectors to work together to combat cyber crime. He said key issues identified in the research included poor threat management, with inadequate maintenance and management of audit logs; the lack of a national Computer Security Incident Response Team (CIRT) in SA; and a lack of deep technical skills. He added that archaic processes and a shortage of information security skills in law enforcement agencies made reporting and prosecution in cyber crimes difficult.
Rosewarne adds that, in the months since the report was issued, he has seen increasing interest from stakeholders in holding regular discussions and launching effective programmes to police and prosecute cyber crime.
Rosewarne will deliver a briefing on the progress made since the release of the report at ITWeb's annual IT Security Summit, in May. For more information about this event, click here.