SA casinos roll out digital alternatives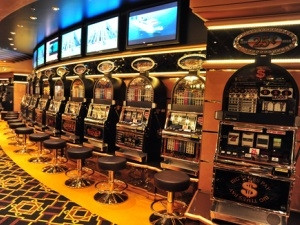 Technological innovations have not only reshaped the online gambling industry but casino operators in SA have rolled out digital alternatives to attract a new audience of gamblers.
This is according to the PricewaterhouseCoopers' "Taking the Odds: Gambling Outlook for 2015 - 2019" report .This fourth annual edition on the gaming industry provides an overview of how the gambling industry in SA, Nigeria and Kenya is expected to develop over the coming years.
The report says due to the convenience of mobile app stores and WiFi connections in casinos, more and more gamblers can now use their smartphones to download mobile apps designed to allow them to order meals from restaurants and kiosks within the vicinity.
These meals are delivered to where the punters sit while gambling inside the casino. Tablets are also made available to patrons who do not have access to smart phones.
Veneta Eftychis, team member of PwC Hospitality and Gaming Industry, says the introduction of such technological innovations benefit both the customer and the casino in various ways.
"It assists the customer by delivering a complete "end-to-end resort experience" and enhances overall guest satisfaction.
"It helps casinos attract more guests, encourage them to stay and play longer, increases revenue, food and beverage spend and ultimately heightens customer loyalty," she explains.
She points out casinos have also introduced high-tech facial recognition surveillance cameras which are different from the CCTV systems found at local convenience stores.
These cameras, she says, are one of the most important advances in casinos and they are secreted all over casinos for various reasons.
"The surveillance technology has become more advanced with the conversion to digital systems which aid in increasing the casino's security and in the reviewing of security footage should there be any disputes from punters or suspicion of cheating happening during certain games," she reveals.
She adds that in suspicious cases, the guests entering the gambling area are photographed and their visages are compared with an ever-growing database of known cheaters and suspicious people.
Eftychis says electronic slot machines and gaming systems in local casinos can now be configured so that gaming software is updated rather than replaced with new ones, thus saving money in the long run.
"One day the machine can be configured for blackjack, the next day it could be poker, keeping the punter excited with the change," she explains.
Casinos are also currently implementing strategically placed cellphone charging kiosks which are aimed at keeping guests there for longer.
"Some charging stations even come with individual lockers so guests can continue gambling while their phone is charging".
PwC says the SA casino market currently has 38 licensed operating casinos out of a total of 40 available licenses and the expanding or upgrading of properties by casino operators is a key trend in offering a better experience to players and non-players in the gaming environment.
In the past two years, Sun International has refurbished its Sun Casino and Entertainment World in Durban which includes an expanded casino floor size, but one that is a multipurpose venue boasting a retail mall, increased restaurant areas and rooftop swimming pools.
The R3bn Sun International Casino destination in Menlyn Pretoria was approved and construction will resume.
Discussing future trends, Eftychis says casinos are also working on a concept where guests' winnings will be linked to a debit account which can be used to pay for a spa/beverage at the casino's hotel promoting a seamless customer experience which will also help track the purchasing behaviour of its guests.