Business models must adapt to IOT now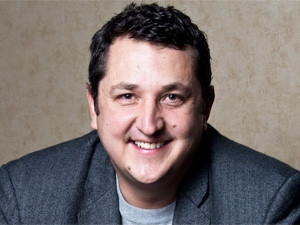 The exponential nature of the Internet of things (IOT) is changing the nature of the business models and companies need to adapt or risk being left behind.
This is according to Brett StClair, head of digital product management at Absa, who was delivering the keynote at Schneider Electric IOT event held in Johannesburg yesterday.
According to StClair, as with the nature of IOT, more products are becoming services and in so doing changing many a business model. "If you are trying to compete with existing infrastructure and you are an existing business with legacy challenges in technology trying to catch up will become difficult. Companies need to start thinking on how do you leapfrog to be on par. The most important thing about the exponential growth is to know where you are now."
According to Gartner, 8.4 billion connected devices will be in use worldwide in 2017, up 31% from 2016, and will reach 20.4 billion by 2020. Total spending on endpoints and services will reach almost $2 trillion in 2017.
StClair added that understanding the value of data generated from the various connected devices is key to adapting business models that will survive the "new world order".
"We are literally changing the world one business model at a time where we are all going into annuity income. Companies need to ask themselves how to sell more services against the product sets that they own. The real value is in the data."
He explained that Absa recently introduced ChatBanking, a service that allows users to conduct day-to-day banking through their Facebook messenger and Twitter accounts. "Through this we noticed the value of data generated from various devices. Through voice instruction the bot has to authenticate a voice, use machine learning a number of things like beneficiary names, what the usual amount that is paid to those beneficiaries and still have the necessary safety measures."
In conclusion, StClair urged companies to start IOT adaption now, adapt to cloud and leverage the value of data generated.