IBM gets new SA head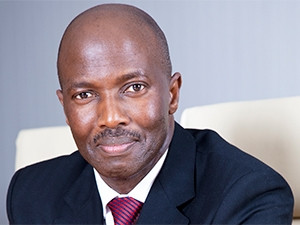 IBM, which has been battling declining revenue, has appointed Hamilton Ratshefola as country GM for SA.
Ratshefola, who will be responsible for all of IBM's sales, marketing, services and global delivery operations in South Africa, succeeds Abraham Thomas, who held the post for three years. Thomas will return to IBM in Singapore.
Ratshefola, who has a BCom degree, will also oversee the rollout of IBM's R700 million equity equivalency programme. The scheme, announced in February, will see the company invest R700 million over the next 10 years on research, bursaries and support for the local scientific community as well as set up a research lab in Braamfontein, Johannesburg.
IBM says in a statement that Ratshefola has over 20 years of industry experience and has led the company's sales efforts in South Africa since 2012, when he returned to IBM after founding Cornastone, an IBM business partner.
According to his Who's Who profile, Ratshefola is an "entrepreneur at heart" and, in addition to his role at IBM, operates a private investment company and has chaired "various" boards.
Ratshefola started his career in 1990 as an IBM graduate hire, and then worked as a mainframe systems engineer in the banking and retail environment before moving into sales. He was then promoted to a series of management and industry leadership positions, and has held various roles with IBM in the UK, Italy, Denmark and the US.
For the past two years, Ratshefola has been IBM SA's director of general business, according to his LinkedIn profile. Before that, he founded Cornastone in 2000 and was its CEO until December 2012.
Ratshefola's other positions at IBM - prior to his time at Cornastone - include GM of IBM Global Services, GM of the public sector in SA and his sales role.
In a statement, IBM says: "Ratshefola has been instrumental in leading the transformation of IBM South Africa with a focus on using technologies such as big data and analytics to solve key local challenges, including improving government services, digitising banking services and enhancing customer centricity in telecommunications."
In the first quarter of the year, IBM reported a 12% fall in revenue as it continued to shed unprofitable businesses to focus on cloud computing initiatives. This marked the 12th straight quarter that the New York-based company reported a drop in quarterly revenue, Reuters reported.
Net income fell slightly to $2.33 billion for the quarter ended 31 March, from $2.38 billion a year earlier as total revenue fell to $19.6 billion from $22.2 billion.