SA lags behind in SDN adoption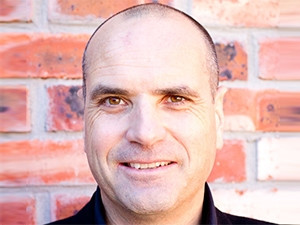 Software-defined networking (SDN) is taking the world by storm as organisations seek greater performance and management across the data centre and the network. However, SA is lagging behind the adoption curve of the technology.
This is according to new research conducted by First Technology and Extreme Networks. The companies polled 200 South African business respondents on their views on SDN and the cloud, which is closely aligned with SDN.
"The report findings reveal in a market expected to top $132 billion globally by 2022, SA is lagging behind in SDN adoption, even though local survey respondents said their top network priorities right now were performance (35.42%) and security (33.96%) - all areas where advanced new SDN platforms offer solutions," explains Johan de Villiers, MD of First Technology.
The research further notes, 30.5% of respondents said they didn't know what SDN was; 27.38% had no plans to adopt an SDN strategy, and 11.81% did not believe SDN would benefit them. Furthermore, 27.83% said their companies were not using SDN and had no plans to do so; 48.11% said their companies were currently embarking on SDN strategies; and 24.06% said their companies were already SDN-enabled.
The majority of respondents, according to the research, believed their companies were somewhat ready (41.06%) or completely ready (38.16%) for SDN. However, 20.77% said their companies were not ready for the technology. South African IT professionals who had no SDN strategy reported that complexity (47.26%) and cost (40.93%) stood in the way of adoption.
"A software-defined approach to business and IT accelerates digital transformation and addresses key concerns among South African IT managers and CIOs. SDN is increasingly recognised as the architectural model most capable of aligning with the third platform for IT. In a hyper-connected world, SDN has never been more important for keeping it all together, and SA needs to move faster to overcome its concerns and catch up," advises De Villiers.
IDC forecasts strong growth for SDN, as global enterprises seek to optimise their cloud strategies. The research firm estimates that worldwide SD wide area networks (WAN) revenue will exceed $6 billion in 2020 with a compound annual growth rate of more than 90% over the 2015-2020 forecast period.
"As public and private cloud use continues to grow, WAN performance becomes critical to latency-sensitive and mission-critical workloads and inter-datacentre business continuity," says Rohit Mehra, VP, network infrastructure at IDC. "Accordingly, as enterprises plan and implement comprehensive cloud strategies, WAN architectures need to be considered alongside, and in conjunction with, data centre infrastructure."
Gartner's 2016 Magic Quadrant for Data Centre Networking report found, as vendors shift toward differentiation in software rather than hardware, SDN begins to garner mainstream interest.
"During the past 12 months, we have seen the market stabilise and many enterprises focus on executing the first steps of a data centre transformation. Rather than focusing on high levels of innovation and all-encompassing change, 2015 saw more pragmatic deployments of automated fabric and basic SDN solutions," notes the research.