DCC becomes second Commvault distributor in SA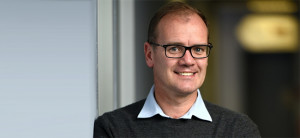 Drive Control Corporation (DCC) has been appointed as one of two official distributors of Commvault solutions in SA.
Commvault is a global enterprise backup and data protection solutions provider that spans virtual, cloud, SAAS and traditional on-premises offerings.
According to Commvault's district channel manager for SA, Gerhard Fourie, the appointment is part of a long-term channel strategy to enable the company to extend its reach more broadly through DCC's national presence.
"The appointment will also enable us to tap into DCC's close relationships with resellers previously untouched by Commvault. DCC's solid track record as premium distributor and their extensive experience in the information management space made them a natural choice."
DCC adds the deal is a step in the right direction as it will strengthen the firm's software solutions division, which is now focused on providing customised development of solutions that fit clients' specific data management and backup requirements.
The distributor has branches in KwaZulu-Natal, Eastern Cape, Western Cape, Namibia, Botswana and Mozambique, which services the SADC region. In totality, it has 3 500 registered resellers in these regions.
Software division manager at DCC Fred Mitchell says being appointed as one of two South African distributors, the other being Pinnacle, will see all enterprises from SME to large multi-nationals having access to global products.
"We will work closely with the vendor to help grow their market share as well as supply the required technical services to resellers. This means SME resellers do not need to go through an expensive up-skilling exercise and large focused resellers can make use of the DCC skills when they have a shortfall. End-users no longer just require backup but a data management solution.
"[They] require their backup and archiving to talk to each other, not only backing up but managing huge quantities of data efficiently and cost-effectively. The best solution for the end-user is a product that was built from the ground up to meet their needs. Commvault supplies this, which is different to competing brands that have bought other companies and added their products to their solution."