SA forges ahead into final frontier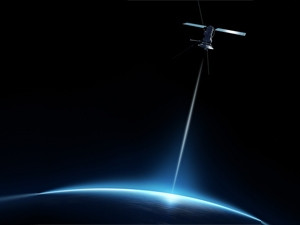 Fuelled by home-grown rocket science and satellite technology, Denel has launched Spaceteq as a newly-formed space engineering business unit.
Spaceteq follows on Denel's absorption of the embattled SunSpace satellite manufacturer. Its first project is to develop a multispectral, high-resolution, Earth-observation satellite called EO-Sat1 for operation by 2017, says Sunteq GM Berthold Alheit.
The satellite, which will be operated by the South African National Space Agency (SANSA), will be used in areas such as food security, urban planning and development, safety and security and support for disaster management.
EO-Sat 1, which Denel says should be in space in 2017/18, will procure country-competitive information such as farming data, human settlement movements and water management. Denel says the value of the science includes space/upper atmosphere anomaly data gathering, as well as weather and climate inputs to the international community.
Solving problems
"While the space domain is a new frontier for the African continent and for Denel Spaceteq, the time is right to market SA's strong engineering capability and our culture of co-operation internationally," says Alheit. "Spaceteq's capabilities can be applied to the advancement of solving difficult and large engineering problems in the space arena."
The high-end engineers and scientists absorbed by Denel from SunSpace brought with them capabilities of their own, including the SunSat and SumbandilaSat programmes. EO-Sat1 will be based on the strong legacy inherited from the development of SumbandilaSat, says Denel.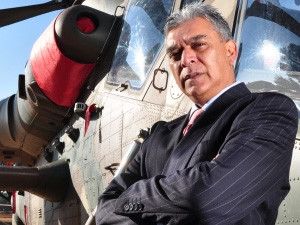 Spaceteq is based on the SunSpace heritage, but with additional skills capacity from Denel, it says. It also has young engineers from the 2012 Cubesat intern programme.
At the moment, there are 42 staff, but some are still moving over from SunSpace and Dynamics. By year-end, the number of employees should reach 50 and there will also be an additional 10 interns for a skills development opportunity, says Denel.
Space has been identified as one of SA's "five grand challenges", says Denel in a statement. The Departments of Science and Technology (DST) and Trade and Industry have identified satellite production as a high-technology manufacturing niche that SA should be pursuing.
"Denel Spaceteq is well positioned to play a central role in this national strategy," says Denel CEO Riaz Saloojee. He adds Spaceteq will strengthen the group's position as a "leader" in innovative and advanced aerospace systems and technology.
SunSpace slipped into a precarious financial position and went into business rescue, after the state delayed its investment in the satellite company. DST offered to buy it out for R55 million in a deal that should see money paid over to creditors by the end of the year.
Denel will execute contracts for SANSA, while the DST is purchasing SunSpace's tangible and intangible assets on behalf of the space agency. Sunteq, which is housed within Denel Dynamics, was set up after the purchase.
The bulk of SunSpace's staff will move to the new unit, which is expected to continue operating from Stellenbosch.
To infinity and beyond?
Denel has been exploring opportunities in satellite and space engineering, in conjunction with SANSA and the DST, since 2011. "Denel was involved in the previous RSA space programmes until 1996 and has a latent space capability, including key staff that still work for Denel on various current programmes, as well as the Houwteq satellite test facility near Grabouw," Saloojee has said.
The defence manufacturing company says the benefit of a local space industry will be far-reaching. "South Africa's access to, and control over, its own satellites will ensure advanced surveillance and reconnaissance capabilities. Retaining and developing technology and engineering skills within the country's borders will have a much broader national technological benefit and inspire young talent in the much-needed fields of maths and science."
SA's current space programme was launched by then Science and Technology minister Naledi Pandor in 2010. At the time, government said space science and technology is one way the department can leverage science, technology and innovation to "improve the quality of life of South Africans and the competitiveness of the South African economy".
SANSA co-ordinates and integrates national space science and technology programmes; and conducts long-term planning for the implementation of space-related activities in SA for the "benefit of all citizens".
Applauded
Democratic Alliance shadow minister of science and technology, Junita Kloppers-Lourens, says buying SunSpace and taking SA's space programme on its first major move forward since SumbandilaSat is a feather in government's cap.
Kloppers-Lourens says the state had dithered over buying SunSpace, which led to the company "treading water" for quite a while. The department initially indicated it would buy a majority stake, before back-tracking, arguing SunSpace did not have a viable business plan.
This was not the case, argues Kloppers-Lourens. She says such technology is needed to monitor aspects such as crops and weather. She says, if the country uses someone else's technology, they control it and can spy "over our shoulders".
SunSpace had valuable staff that SA could not afford to lose, Kloppers-Lourens adds.