Discovery Health's DrConnect links patients with doctors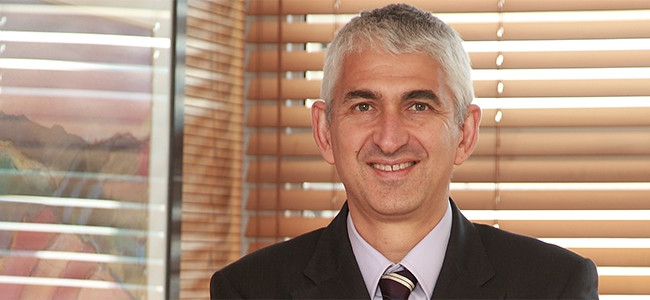 Health insurance company Discovery Health has partnered with HealthTap to develop Discovery DrConnect, an online platform for members of the Discovery Health Medical Scheme.
Based in Silicon Valley, HealthTap operates an online platform that connects people looking for health information to a network of doctors who answer their health questions.
According to Discovery Health, DrConnect is a Web-based and mobile app, aimed at providing a platform that connects patients with doctors, by using artificial intelligence and the latest technology.
The Web-based app provides patients with access to reliable medical information, while the mobile-based platform facilitates personal interactions between patients and their doctors.
The service is a library of online medical information, which includes doctor-created personalised tips and checklists to help members meet their health goals. It offers more than 105 000 doctors who answer questions from millions of patients across 174 countries, including SA.
Dr Jonathan Broomberg, CEO of Discovery Health, explains: "Doctors are extremely busy professionals, and facilitating real-time, easy communication with their patients will undoubtedly make doctors' and patients' lives easier. With more sophisticated and accessible digital tools, and big data analytics and artificial intelligence technologies playing an increasingly prominent role in health systems, we are excited about the potential of DrConnect.
"This platform combines HealthTap's technology and extensive database with our own market-leading capabilities. This combination, we foresee, will significantly enhance our service offering to members of medical schemes we administer in SA, as well as to the thousands of health professionals who treat them."
Once medical scheme members have downloaded the DrConnect app from Android and iOS, they can access the platform either through the Discovery app for members or through DrConnect directly.
In addition, the platform allows for virtual consultations between patients and the doctors who already treat them, says Discovery Health. The company expects this library to grow locally as medical scheme members and their doctors engage regularly.
Once a member has conducted a virtual follow-up consultation with their doctor, the doctor will capture the consultation notes on DrConnect and submit a consultation claim to the medical scheme, as would be done for a face-to-face consultation. This will then be paid from the member's applicable day-to-day benefits based on their plan type, explains Broomberg.
"This platform will further support the existing functionality of Discovery HealthID, which is one of the country's leading electronic health records, currently used in more than 2 000 doctors' practices. Specifically, doctors will now be able to capture their clinical notes on HealthID and communicate, in a confidential, secure and discreet environment, with colleagues and patients through the DrConnect platform."
Discussing future developments, Broomberg explains Discovery Health will be integrating this technology with its clinical case management systems, allowing for highly personalised care pathways to optimise the management of patients with specific chronic health conditions.