SA mobile money flop prompts new models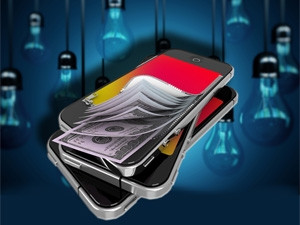 Local industry players are looking to other models for mobile money transfer solutions, amid the failure of these to take off in SA - in stark contrast to other African countries where the same services have thrived.
Most notably, M-Pesa - launched as a partnership between SA's first mobile operator Vodacom and then big four bank Nedbank, in August 2010, has struggled to gain traction and currently has only a few hundred-thousand users in SA. The service has been held back by legislation and the integration needed to move money from a bank account to an electronic wallet.
On the contrary, Tanzania and Kenya - as well as the Middle East's Afghanistan - have seen massive uptake of the same service, gaining more than 10 million customers, while SA is still sitting on a few hundred-thousand, three years down the line.
On launch, Vodacom and Nedbank estimated there were over 13 million "economically active" people without a bank account, while Vodacom projected it would sign up 10 million users in the first three years.
African revolution
Nnamdi Oranye, business development manager at telecoms consultancy Indian Atlantic, says service providers need to stop charging for mobile money transactions if they want to see profits coming from the service.
"A money transfer revolution is happening in Africa, but short-sightedness is scuppering what could be a trans-continental economic success story. Traditional ways of thinking about how to generate profit are blinding financial institutions to the vast possibilities that mobile money transfers offer across Africa and the developing world."
He says charging transaction fees for mobile money transfer is self-defeating, and labels this the number one reason for the failure of "M-Pesa-type mobile money" outside of certain African countries. "The amounts being transferred are often relatively small, so that the transaction charge can be quite large in comparison."
He tags Africa's largest operator, MTN's, mobile money service - as well as rival Vodacom's M-Pesa service - as "unmitigated commercial failures" on a continent that has overwhelmingly adopted the mobile phone as its primary interface for connection and commerce, with phone subscriptions equalling 80% of the continent's population in early 2013.
Freemium model
Oranye says transaction fees should be waived, "as mobile money services have several routes to attracting users and generating profits without these fees stopping the flow of subscribers".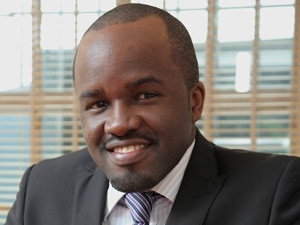 One method, he suggests, is to link the free service to paid adverts. "Another is to cross-subsidise the free transactions by offering paid products that these subscribers will find attractive."
But probably the best option as things stand, he says, would be to adopt the "freemium" concept.
Oranye explains: "Freemium means the subscriber gets the basic transaction service for free, but when he or she starts using it frequently - or wants to conduct business through it - then a payment structure kicks in.
"The logic there is that the subscriber is attracted by the service being free, but when comfortable with it and understanding the possibilities, will happily pay for additional features."
Relative reasoning
World Wide Worx MD Arthur Goldstuck says the mistake people make in mobile money is treating Africa like one country.
"The upshot is that they look for a one-solution-fits-all application, and that simply doesn't work. So the failure of M-Pesa in other markets is due to it being tailor-made for the Kenyan environment - in social, cultural, political and financial aspects."
He says in 2010, World Wide Worx identified 13 factors the model assumed were not present in SA. The most prominent of these is the fact that a banking licence was not required for mobile money in Kenya; the process of signing up in Kenya was simple (in SA one needs to apply for a bank account, which involves complicated forms); the availability of M-Pesa in Kenya was ubiquitous - whereas in SA one needs to find a Nedbank branch; and the Kenyan operator that launched it had - at the time - 80% market share, which means the vast majority of transactions would be between people on the same network.
"It wasn't rocket science to understand why it wouldn't work in SA - and that was not something that only became apparent in hindsight. Anyone wanting to adopt a model from another country needs to understand why it works in that particular country."
Goldstuck says he agrees with the notion that the cost of mobile money transfers is too high.
Exploring options
Ilze Wagener, head of digital innovation and payments at Nedbank, says the bank welcomes the development of pricing models aimed at enabling greater financial inclusion.
The freemium model, she notes, works well when operating expenses can be cross-subsidised by the sale of other value-added services, which may be applicable depending on the market segment and product construct.
One of the reasons for M-Pesa not being successful in SA, says Wagener, was the integrated need in the country's mixed economy to move money from bank accounts to an electronic wallet directly, and the associated ability to use those funds in everyday life.
"Nedbank has drawn valuable insights into the roll-out and is exploring further developments in mobile payment solutions. We continuously monitor the market for trends and new technologies."
With regard to the pricing structure of M-Pesa, Wagener says this is set by Vodacom.
Vodacom could not offer any details on M-Pesa, but says it is planning to launch "some enhancements" on the service. "It is too early to disclose any information at this stage. We'll disclose full product information closer to the launch."
Vodacom CEO Shameel Joosub conceded in May that the company's M-Pesa product had not been successful. At the time, he said it would be re-launched on a new IT platform that would interface directly into banks "in the next few months". He said Vodacom was also looking into expanding the distribution channel to add on more points of sale.
M-Pesa pricing is set by Vodacom, any queries with regards to the current or future pricing plans or strategies must be directed to Vodacom.
Oranye says, if would-be providers of mobile money services - such as Vodacom - angle their approaches accurately, the product could be a rich vein of revenue and an avenue to bring "many millions" of Africans into the formal economy.
"After all, even South Africa still has 13 million unbanked people, which is a lucrative opportunity for local banks and telecoms operators who can take off their blinkers and grasp the opportunity this time round."