Vodafone the 'obvious' buyer for Vodacom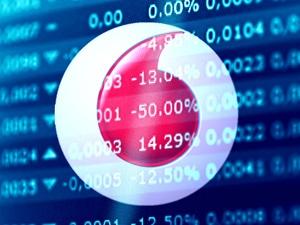 As speculation continues to swirl that government is inching closer to ditching its telecoms investments in order to fund Eskom, Vodafone emerges as the most likely buyer of the state's R27.8 billion stake in Vodacom.
The state owns almost 14% of Vodacom, which is a legacy holding it inherited after Vodacom was listed in 2009, and Vodafone increased its stake to 65%. Vodacom is currently worth R199 billion as its stock is trading at R133.79, making government's share worth R27.8 billion.
Eskom is in the midst of having to yet again implement load shedding as the grid comes under increasing pressure, and urgently needs a large cash injection from government to keep the lights on.
The power utility is also set to raise about R50 billion in debt, in addition to its original plan of raising R200 billion, and has been moved under National Treasury's watch in a bid to prevent the country from enduring a lengthy blackout.
Vodacom, Telkom sale?
Eskom's dire situation has prompted a report by Bloomberg stating government is likely to sell its Vodacom stake before disposing of other assets so that it can inject cash into the utility. Bloomberg, citing five people it says are familiar with the situation, reports the deal is unlikely to be opposed as government's stake is not strategic.
This is not the first time such rumours have emerged after finance minister Nhlanhla Nene said last September that the state would look at getting out of non-strategic assets to aid Eskom. In addition to government's stake in Vodacom, it owns almost 40% of Telkom, a stake that is currently worth R14.5 billion. The Bloomberg report also quotes a source indicating MTN could be a likely buyer for Telkom.
While neither MTN nor Telkom were available to comment this morning, the companies are still in talks about setting up a venture that will see MTN take operational control of Telkom's radio network. Although the state will not have an issue finding buyers for its Vodacom stake, selling out of Telkom will be another matter, note analysts.
Makes sense
ICT expert Adrian Schofield says Telkom's future is not as assured as Vodacom's, but MTN may wish to take a larger stake. He notes buying Telkom may make sense for a company that wants to get its hands on the underlying network. Telkom's share has been running up recently, and is now trading at R69.80.
Vestact analyst Sasha Naryshkine says the share boost may suggest another business is waiting in the wings to buy the company and sweat its assets. He notes, however, that Telkom's earnings are expected to go sideways for the next three years. "What justifies Telkom's share at R70? I don't really know."
Selling out of Vodacom will prove to be an easier task, comments Naryshkine. He says the company has decent margins and does not face a fixed-line threat, and will easily find a buyer. Schofield concurs, noting Vodafone would be the obvious purchaser for Vodacom as SA's largest operator is profitable, and there is no reason for Vodafone to want a partner.
Absa analyst Chris Gilmour adds there is unlikely to be opposition to Vodafone increasing its Vodacom stake, which would protect its investment from other buyers. He notes the deal may even pave the way for the local operator to be delisted. However, he says the state may not get as much cash as it wants because it will be a forced sale.
Vodafone, which has a 65% stake in SA's largest mobile operator, ended the interim period with £22 billion in net debt, but generated almost £5 billion from its operations in the first half of the year.
Vodafone declined to comment on the speculation, and Vodacom declined to comment on shareholder issues.