Connected cars shift insurance gear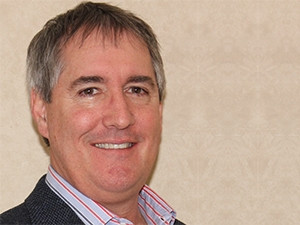 Tech-savvy car insurance is about developing consumer-centric solutions for the connected mobility era. This presents both a challenge and opportunity for Africa's insurance organisations, and they need to wake-up and play their part in the global transformation process.
This is according to Simon Carpenter, chief technology advisor for SAP Africa, who explains connected cars open up tremendous opportunities and sometimes even threats for insurers and other industries, to reimagine their businesses, create new product and service offerings and transform the customer experience.
"Connected cars are seen as one of the biggest disruptors in the automotive area. If you look at today's cars, they already park themselves, help drivers avoid traffic, and automatically find the closest petrol station, etc. Connected cars are aligning with drivers' digital lifestyles and offer a safer, smarter and enhanced driving experience.
"Transformation in the insurance industry is fast-paced with major shifts in demographics, economic power, regulation and, more importantly, technology, bringing about a fundamental restructuring of the global insurance industry. It offers new channels and ways for customer engagement, and enables insurers to transform from a transaction-oriented model to a value-based model," he points out.
Inga Goddijn, executive VP and MD of insurance services at Risk Based Security, says car manufacturers have been moving toward greater connectivity for years. Early innovations like GPS and satellite radio went a long way toward getting insurers comfortable with the idea of bringing external services into the driving experience, she adds.
"These features helped pave the way for more recent innovation like the pay-per-mile insurance programs that use telematics devices to record mileage as well as driving habits. These devices can also capture driving habits, like the number of quick accelerations and hard brakes, the time of day the car is in use, and speed. Taken over months and years, that data can paint a fairly detailed picture of drivers' daily movements," notes Goddijn.
On the other side of the fence, she continues, insurers must be able to prove to regulators that this information provides valid metrics for setting rates. That can require capturing and holding on to vast amounts of sensitive driver behaviour data for years.
"That, in turn, can pose a significant security risk for insurers as policyholder databases could now contain not just personally identifiable information but how that person goes about moving through their day," asserts Goddijn.
Making connections
According to Carpenter, insurance premiums today are calculated by using a combination of factors that are built within risk models. These models take into account age, marital status, history of claims, where you live, etc, painting a group of people with same "risk" brush.
"In the advent of connected cars, an insurer is now able to connect raw data such as acceleration, braking events and general driving patterns. Insurers are then in a position to tailor the risk models for an individual policyholder, compute the telematics scores and make the premium calculation a transparent process in the hands of consumers. This will in turn drive customer loyalty and enrich their experience with the insurer."
Goddijn explains the connected car also puts the insurance industry at risk for a host of new exposures, with the increased reliance they have on software, which was never factored into insurance premiums previously. It also puts the car companies in the spotlight for needing to ensure their vehicles are properly secured from any cyber attacks, she adds.
"The main factors that will influence insurance premiums for connected cars are: how widely adopted telematics become, how regulators respond to using telematic data in rate setting and whether new innovations can improve the safety of the vehicles themselves.
"Insurers are now in a position to not only base the price of premiums on kilometres driven, but will have the ability to also base it on how, where and when one drives," concludes Goddijn.