Avaya CS1000 customers - we've got your backs!
By Danny Drew, Managing Director, Avaya South Africa.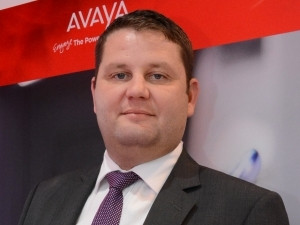 We live in the age of "fake news" and "alternative facts". Depending on where you live and where you stand on various issues, the daily coverage of events can range from annoying to farcical to deeply troubling.
Not to be left out, some of Avaya's competitors have been promoting their own "fake news" stories with claims that Avaya is ending support for the CS1000, and then (surprise, surprise) suggesting the path to glory is to move to their solutions. It really is FUD at its best!
The Avaya Communication Server 1000 remains a fully supported and saleable product. Avaya has been crystal clear with its customers and partners that Release 7.6 is the final feature release and only Service Packs will continue to be issued. As promised, Avaya continues with Service Packs and has done so on a regular basis over the past several years.
Avaya continues to work with its material suppliers, customers and partners to determine the right date for the end of sale and, once the decision has been made, it will make a formal announcement of the EOS date in accordance with its normal polices. This announcement will provide a minimum six to nine months' advance notification prior to end of sale.
Once an EOS date is announced, per its standard Avaya support policies, it will provide support out to at least 2024.
Specifically:
* End of sale would be followed by one year of manufacturer support for software (three years for hardware).
* That, in turn, would be followed by five years of extended services support for software (three for hardware).
So, Avaya will provide support for a full six years following an EOS announcement, which is why I say Avaya will provide support to at least 2024. Note this is the earliest possible date for the end of support.
Beyond supporting specific dates, Avaya has a number of programmes and policies (like the Avaya Software Investment Protection Policy) that provide investment protection for CS1000 customers as they migrate to the Avaya Aura platform or the Avaya IP Office platform. Avaya plans to expand these offers with additional announcements over the next few quarters - details will be widely communicated to its customers.
Feeling better? You should be. Avaya values its CS1000 customers - and all of its customers. It is Avaya's intention to remain your trusted partner and supplier of innovative communications and collaboration solutions for many years to come. A big part of that is Avaya's drive to provide a path forward for every customer. Avaya. Strong now. Stronger in the future.
For more information, please visit www.avaya.com or e-mail: drew2@avaya.com.