Are you ready to serve?
Is your company ready to deliver the level of customer experience that today's ever-more demanding consumers expect, asks Avaya's Dean Mollett.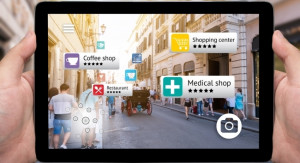 The customer experience is becoming an increasingly fierce battleground for South African companies, with satisfaction indexes measuring how happy consumers are in sectors ranging from banking and telecoms to fast food restaurants.
As more brands enter the market, there's ever-increasing pressure for organisations to prove their worth to their customers. But it's one thing to sell a product or service, and a completely different matter to deliver a memorable customer experience (CX), says Dean Mollett, consulting systems engineer at Avaya.
This is more than just a South African problem, of course: CX is ranked a key competitive differentiator by 82% of companies; however, only 11% self-rate their CX as nine out of 10 or better. These figures highlight just how tough it can be to adapt to today's digitally demanding consumer, particularly with the breadth and complexity of day-to-day customer interactions.
It is a challenging balancing act, requiring organisations to execute their product vision, but with customers' demands as the top priority. It's also increasingly difficult now that consumers have more options at their whim, and far more means of expressing dissatisfaction should the experience take a downturn.
But while business leaders - including C-level executives - commonly promote their 'customer-centricity', the reality is many haven't quite unravelled what that really means for their organisations. And unfortunately, there are still many instances where existing (archaic) policies inhibit the ability to serve the customer.
Although there's an understanding that customer experience must incorporate traditional telephony, apps, e-mail, Web chat and social media, the reality is that it takes much more than simply providing different platforms for consumers to use. 'Omni-channel' isn't enough.
In order to optimise customer experience, companies must ask the following questions: How well do our various channels communicate? How can we reduce the number of times clients need to pass a security check without jeopardising their privacy and data? Can we start a conversation over Web chat then move it to phone call or video? And perhaps most importantly, how can we better understand every one of our unique customers? And finally, how can all of these elements be wrapped together to ensure the entire organisation is 'ready to serve'?
What do these questions have in common? They require a modern platform which is flexible enough to deliver to every customer's unique needs, as well as the ability to collect and analyse data to inform intelligent decisions that will boost the value the brand can deliver. Furthermore, to effectively serve customers, companies are not just required to consolidate touch points to deliver a consistent, seamless experience through various channels. They must also ensure every team member - whether it's an accountant, marketer, or otherwise - is a 'customer experience expert' who has the right tools and data when he or she gets the call.
Avaya has fundamentally transformed its services delivery model in order to enable its clients to create experiences that align to the needs of their businesses, while catering for the expectations of their customers. By developing a flexible software core than can be customised to almost every customer experience scenario, Avaya is helping organisations become 'ready to serve' to maximise customer satisfaction and subsequent retention.
CX is of such prominence that analyst firm IDC argued the evolving contact centre market is buoyed by business leaders' focus on improving CX. This demonstrates the opportunity at hand; however, organisations must do more than simply provide a selection of channels for consumers to use. Just as long wait times are perceived as unacceptable, so too should the limited flow of data within an omni-channel environment. Companies need to let their customers determine value; this is the approach Avaya has adopted in order to fulfil its role as the communications company for digital transformation.
For more information, please visit www.avaya.com or e-mail molletd@avaya.com.