Sxuirrel to use R2.4 m funding for expansion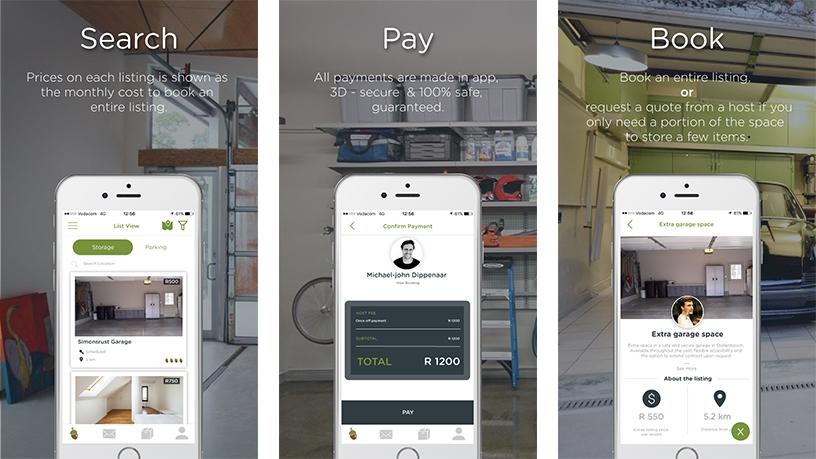 Stellenbosch-based start-up Sxuirrel has secured R2.4 million in funding from SA storage, logistics and transport firm Xtra-Space group, through its parent company Intespace. Xtra-Space group will in turn own a minority stake in the start-up.
The Sxuirrel solution is a Web-based and mobile app, which was designed by a group of three Stellenbosch students - Michael-John Dippenaar, Henri Bam and Michael Louis - with the aim of helping users find available storage space. The peer-to-peer platform was established in April this year.
According to Dippenaar, who is also CEO, the R2.4 million will be used on development and expansion of the platform. "The funds will be used on marketing, staffing and operational costs.
"Further, we plan to use the funds for product development as well as platform development by expand our product offering to a range of flexible space services and developing our platform offering to Android as well.
"With the likes of expanding our core development-team and operations team, we aim to scale the company and grow sustainable within a few targeted markets. Sxuirrel is aiming to expand our services to the broader Western Cape, as well as nationally in the coming year. Built on our scalable platform, by mid-2018 we aim to be fully live in Gauteng as well as having a presence in KwaZulu-Natal as well as the Free State province."
The company has so far in expanded its offering to flexible parking space and according to Dippenaar plans are also underway to develop the platform and disrupt other flexible space offerings such as warehousing and traditional storage space.
"Newly built apartments and residence rooms are getting smaller every year. With consumerism on the rise and the traditional storage solutions to our disposal outdated, we saw an opportunity ripe for disruption. SA is (albeit underrated) is a contender for one of the most disruptive spaces to be an entrepreneur in. Sxuirrel aims to be one of the international contenders and compete in international markets."