Blockchain-based solar start-up gets R7.2m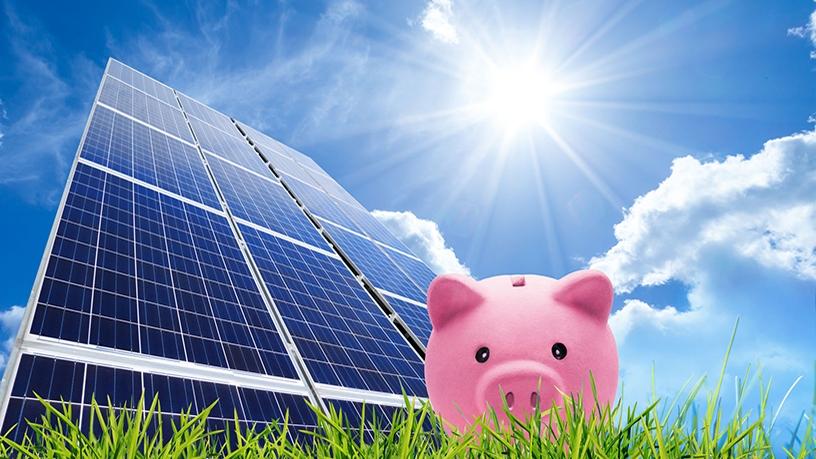 Sun Exchange, a South African start-up using blockchain technology to democratise solar power, has received a $500 000 (R7.2 million) seed investment from Alphabit, a multimillion-dollar hedge fund.
Sun Exchange is a marketplace where individuals can purchase solar cells and have them power businesses and communities in the sunniest locations on earth.
It leverages blockchain and Bitcoin to increase transparency and reduce the costs of the cross-border transactions, both problems that inhibit the majority of commercial solar projects from accessing traditional funding options.
Users lease their solar cells purchased through Sun Exchange to hospitals, factories, schools and other end-users, earning them decades of solar-powered rental income.
In a statement, Sun Exchange says the investment highlights Alphabit's support of Sun Exchange's vision of creating a thriving, inclusive and decentralised, global solar-powered economy.
"Alphabit invests in companies that solve real-world problems by applying blockchain and decentralisation," says Liam Robertson, CEO of Alphabit.
"Sun Exchange is a prime example, with technology that has potential to disrupt two of today's most dysfunctional centralised global systems: energy and finance. I'm convinced this will be one of the best equity investments Alphabit has made to date."
Sun Exchange says it has garnered much recognition among global blockchain, technology and sustainability leaders for its innovative approach to solar finance.
Earlier this year, Stacy Herbert and Max Keiser of Heisenberg Capital and the Keiser Report joined the Sun Exchange advisory board.
In July, the company announced a partnership with Leonardo DiCaprio-backed Powerhive, aiming to leverage the Sun Exchange platform to deliver electricity for up to 175 000 people in Kenya currently living without power.
In May, the United Nations Development Programme announced it is partnering with Sun Exchange to pilot blockchain-based finance for solar in Moldova.
Last year, the start-up secured $1.6 million (R23 million) from various investors based in SA and the US.
Earlier this year, it introduced Sunex, a digital network token for its platform. According to Sun Exchange, the Sunex network token is utilised in the new Sun Exchange Solar Project Insurance Fund designed to minimise risk and unlock financing for previously financially underserved solar projects.
"We are delighted to have the support of Alphabit's team of blockchain industry visionaries who share our core principles of leveraging decentralisation to create a more sustainable and equitable world," says Abraham Cambridge, CEO and founder of Sun Exchange.
"Their investment will significantly accelerate our growth and progress towards our goal of solar-powering the world through the crypto-economy."
Sun Exchange has facilitated funding for six fully operational solar projects in SA through its solar micro-leasing platform.
The projects power organisations such as schools, small businesses, wildlife protection parks and non-profits. The company is running a crowdsale for its seventh project, which will solar-power Sacred Heart College in Johannesburg, a historic educational institution renowned for its social justice leadership.
By leveraging the borderless, decentralised nature of crypto-currency, Sun Exchange says it enables practically anyone, anywhere in the world, to buy into its solar projects and receive a stream of monetised sunshine from the power generated by the projects.
Through this model, Sun Exchange has built a global community of over 14 000 Sun Exchange members across 90 countries.