More locals to adopt robots, automated assistants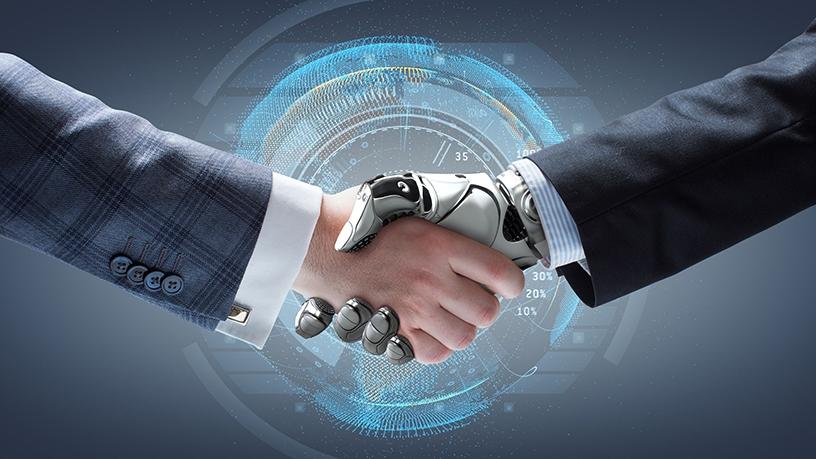 Around 44.3% of South African consumers, and almost a third of consumers globally plan to buy artificial intelligence (AI) integrated home devices in the near future.
This is according to PwC's Global Consumer Insights survey, which found that almost a third (32%) of global consumers are looking into buying an AI device such as robots or automated assistants, surveillance cameras and so on, with retailers watching closely as voice commerce develops in the home.
The study assessed the shopping behaviour, habits and expectations of over 22 000 consumers in 27 countries, including 1 000 from SA.
While AI adoption in SA is at an early stage, the report reveals around 7.7% of local respondents (10% globally) already own AI devices, such as robots and automated personal assistants like Amazon Echo or Google Home, and 44.3% (32% globally) said they plan to buy one.
Interest in AI devices, according to the study, is strongest among local male consumers aged 18 to 34 who are looking for opportunities to spend money and enjoy new shopping experiences online using their AI-integrated mobile phones.
Anton Hugo, Retail and Consumer Industry Leader, PwC Africa, says: "While it is still early days, particularly in South Africa, the outlook for AI devices is promising. AI is moving rapidly into the retail and consumer sectors. Increasingly, more and more consumers globally are using so-called 'voice commerce' on home-based devices to replenish household supplies and groceries. The technology is also transforming logistics and delivery, as well as revolutionising how companies profile and segment customers."
The retail industry, according to the report, shows how the capabilities of machine learning are helping retailers to understand their customers better, connect with them and create superior customer experiences, hence mobile devices are gaining traction with shoppers.
Mobile purchasing has more than doubled globally in six years to 17% of all shopping, and is likely to soon overtake computer purchases (20%), which now account for only one in five purchases made. Convenience is also playing a part, with half of all respondents using smartphones to pay for purchases in store.
"The survey results clearly indicate that online shopping is catching on rapidly with South African consumers," Hugo comments. Thirty-three percent of South African shoppers buy products online on a monthly basis. In addition, 23.8% of South African consumers buy products online using their mobile phone/smartphone.
A study conducted by World Wide Worx in partnership with enterprise software company Syspro, reveals South African corporates are at a high-tech watershed - they are poised to embrace emerging technologies such as machine learning to gain a competitive edge.
"While only 13% of enterprise IT decision-makers said that they currently use big data and machine learning, a further 55% said they would adopt these technologies in the near future. Robotics has been deployed in only 6% of companies surveyed, but a further 45% said it was in their plans, notes the report. Those with no plans to adopt robotics have cited cost as the main reason," reveals the study.
Paul Daugherty, CTO at Accenture, says AI will transform business in ways we've not seen since the impact of computer technology in the late 20thcentury.
"The combinatorial effect of AI, cloud, sophisticated analytics and other technologies is already starting to change how work is done by humans and computers, and how organisations interact with consumers in startling ways. Our research demonstrates that as AI matures, it can propel economic growth and potentially serve as a powerful remedy for stagnant productivity and labour shortages of recent decades," asserts Daugherty.
International Data Corporation's Worldwide Semi-annual Cognitive Artificial Intelligence Systems Spending Guide says with many industries aggressively investing in cognitive and AI solutions, global spending is forecast to reach $57.6 billion in 2021.
According to a Gartner report, AI is generating multiple disruptive forces that are reshaping the way people interact with their personal devices such as smartphones, connected home devices, vehicles and wearables.
Forrester's Prediction 2018: The Honeymoon for AI is Over found AI will be responsible for decision-making and real-time instructions at 20% of global organisations in 2018.
"This year, one in five firms will trust AI to make business decisions and recommendations for both employees and customers. Systems will even suggest what to offer customers, what terms to offer suppliers, and issue instructions to staff. Data-driven decision making will grow considerably over the next 12 months."