Cyberoam intros TAP channel initiative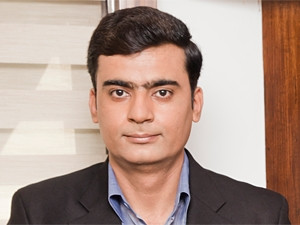 Network security solutions provider, Cyberoam, has introduced the Technology Alliance Partnership (TAP) programme.
The initiative is designed to provide the infrastructure and support for third-party organisations, managed security services providers (MSSPs) and system integrators to integrate their solutions with Cyberoam's products for large enterprises.
The programme aims to build a partner ecosystem with a wide variety of vendors, partners and service providers to deliver interoperable, flexible and innovative security solutions, the vendor says.
According to Cyberoam, enterprise networking has come to experience a sea-change in recent years. As enterprises and service providers take a 'best-of-breed' approach for securing networks against the evolving threat landscape and disruptive trends, they face another riddle in integration, besides traditional challenges involving cost, downtime and implementation issues, it points out.
Ajay Nawani, global presales head at Cyberoam, explains the collective impact of disruptive trends like BYOD, cloud and virtualisation, coupled with growing complexity of threats and proliferation of networking devices, has made security a mission-critical priority.
"Network security has become extremely dynamic by nature. Everyday new types of attacks emerge, new threat actors evolve, new zero-day vulnerabilities get reported; and no single solution is capable to address all challenges. Enterprises, therefore, look for multiple products to solve various challenges. Deployment of multiple products in one network introduces major challenge of product integration and that's where partnership like Cyberoam's TAP helps channel and customers.
"For today's evolving milieu in enterprise networking, Cyberoam understands how customers benefit from having improved interoperability, economies of scale and easy integration in a multi-vendor scenario," he says.
With the TAP programme, Cyberoam is adding more depth and greater scale in partner opportunities. "We intend to form innovative partnerships with vendors, systems integrators and MSSPs while providing our existing partners with a broader and enriched value proposition to market.
"We are entrenching our presence in South Africa, investing more in channel and resellers, creating new infrastructure and adding more numbers to our local presence," he notes.
The programme will also help partners in Africa bring collaborative innovation and differentiated security leadership to market, says Nawani.
"Cyberoam is truly a 100% channel-driven company. In asserting our leadership position as a provider of compelling network security innovations, our partners have been key contributors.
"Moreover, Cyberoam has already forged alliances with ConnectWise, HP ArcSight, ESET and RSA to extend Cyberoam security with two-factor authentication as well as security information and event management platforms, benefitting mutual customers.
"By joining forces with leading technology providers, Cyberoam is committed to drive incremental value for customers, especially large businesses with distributed networks, while fulfilling varying customer requirements for security, IT automation, management and enterprise-grade support."
Key highlights
* Opportunity for Cyberoam partners to cross-sell Cyberoam next-generation firewall and unified threat management security as a bundled or interoperable offering with other networking solutions.
* Enabling system integrators and enterprise technology consultants to integrate custom applications with Cyberoam security to provide a more complete solution.
* Helping TAP partners to unlock business value with Cyberoam's application programming interface; achieve easy integration with various networking and security platforms including professional services automation systems, remote monitoring and management solutions and MSSP business automation tools.