Rabelani Dagada removed as Joburg MMC of finance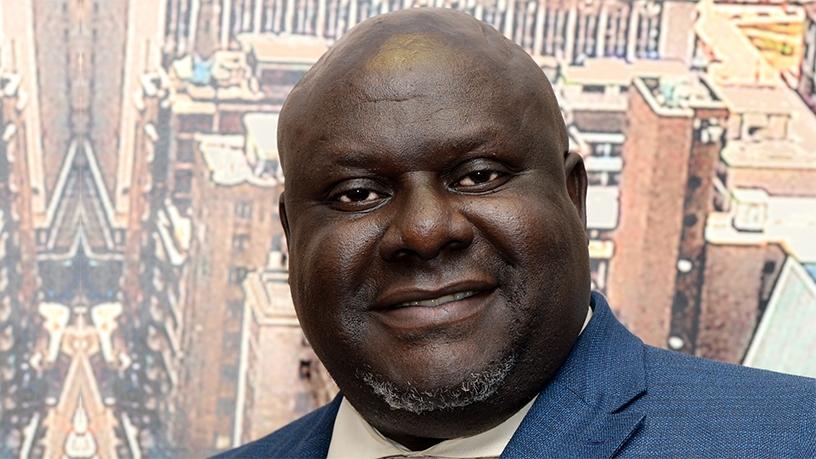 The City of Johannesburg (COJ) has suspended its MMC of finance, Rabelani Dagada, following allegations of nepotism and price fixing.
He was suspended by the Federal Executive as a councillor, pending an inquiry of the DA's Federal Legal Commission.
In October last year, Dagada was named in a "jobs for pals" scandal. It alleged he enriched his friend Seth Mukwevho by facilitating access to lucrative tenders.
COJ executive mayor Herman Mashaba said in a statement this morning that a forensic investigation, which he initiated last year when allegations against Dagada appeared in media reports, was concluded on Friday and found the councillor breached the city's code of conduct.
"The forensic investigation has found that Cllr Dagada has breached the City's Code of Conduct by not declaring his interests and, subsequently, conflicts of interest with individuals closely associated with him. Further to this, the forensic investigation has found Cllr Dagada to have been involved in price fixing with a service provider to the city, and in the process acted against his sworn duty to our residents.
"It is understood from the investigation that Cllr Dagada has acted in a manner which has sought, either directly or indirectly, to benefit service providers and officials closely associated with him. In this process a series of events have transpired that, in my view, could not have taken place coincidentally to the exclusive benefit of these associates," said Mashaba.
Mashaba said the COJ has initiated disciplinary action against the implicated officials, who will face disciplinary inquiries for their roles in the breaches of legislation and governance procedures.
The mayor says he will also lodge a complaint with the ethics committee of the council and criminal charges against Dagada.
MMC Funzela Ngobeni from development planning will be moved to MMC of finance with immediate effect, and Reuben Masango has been appointed to replace him.
Mashaba last year moved group IT operations to Dagada's portfolio.
Dagada is a veteran in the South African ICT industry, previously serving as president of the Institute of IT Professionals SA, formerly the Computer Society of SA. He is also a previous winner of the Visionary CIO of the Year Award.
Dagada could not be reached for direct comment, but in a flurry of tweets earlier today he said (sic): "I vehemently deny allegations contained on the statement released by Joburg Mayor this morning. I have subjected to unrelenting witch-hunt to remove me from the Mayoral Committee and to kill my political career. A lot of mud has been thrown to me with the view that some of this mud will stick.
"All the seven investigations that I have been subjected to are not yet completed. It is not true that I put some officials under pressure to give tenders to my associates. What are those tenders for? They don't exist.
"What are the names of companies or associates I wanted to enrich through tenders? The truth is that they don't exist. The courts and other properly constituted forums shall clear my name.
"Some officials were put under immense pressure to dispose affidavits against me. The contents of those affidavits is baseless. I will do anything possible to clear my name and it shall be cleared."