New M-Pesa gains momentum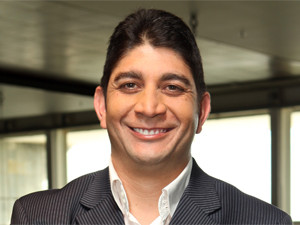 Three-and-a-half months after re-launching its mobile money offering M-Pesa in SA, Vodacom says the revamped service has reached half a million local users and is seeing R7 million spent on airtime each month.
Vodacom CEO Shameel Joosub says M-Pesa, which failed to gain traction after initially launching in SA in 2010, now has 8 800 points of presence through informal outlets and major retail partners - about 10 times more than the product originally launched with.
Introducing the overhauled service at the end of July, Vodacom managing executive of mobile commerce Herman Singh said the company's new focus for M-Pesa was largely on distribution. "The intention is to grow, particularly in the informal sector, to around 30 000 points of presence by the end of the year."
Up until the re-launch, M-Pesa in SA had garnered about one million users over four years. With the "built from scratch" mobile money platform, Vodacom said at the time of launch that it aimed to sign up 10 million users over the next five years.
Joosub says it is still early days for Vodacom's second stab at making M-Pesa work in SA, but once it hits a million users, it would be considered as having gained traction. He did not put a timeline to the company's aim for the one million user mark.
He notes another new focus with M-Pesa this time around is loyalty offers that the company hopes will encourage customers to use the service. "[We] have more exciting plans for the future."
In time, says Joosub, Vodacom SA will introduce M-Pawa - a service already available in Tanzania that allows users to save money through their mobile, as well as earn interest and, eventually, get micro loans.
Vodacom ultimately hopes to build the same kind of ecosystem that has made M-Pesa such a success in other African countries, like Kenya, Tanzania and Mozambique.
SASSA tender
Joosub has also indicated Vodacom is bidding for the South African Social Security Agency's (SASSA) tender for the payment of social grants.
M-Pesa could also act as a platform to pay out social grants, says Joosub. Requirements of the SASSA tender that M-Pesa does not currently have will be added in, and the offering already has voice biometrics, he says.
SASSA recently published a new tender (14/14/ICT) to handle payment of social grants, after the Constitutional Court ruled the current contract invalid towards the end of last year and then, in April, said the agency would have to start afresh with the R10 billion deal.
The tender is currently held by Net 1 subsidiary Cash Paymaster Services. The cut-off date for new bids is 20 November.