Big data, analytics revenues to reach $260bn by 2022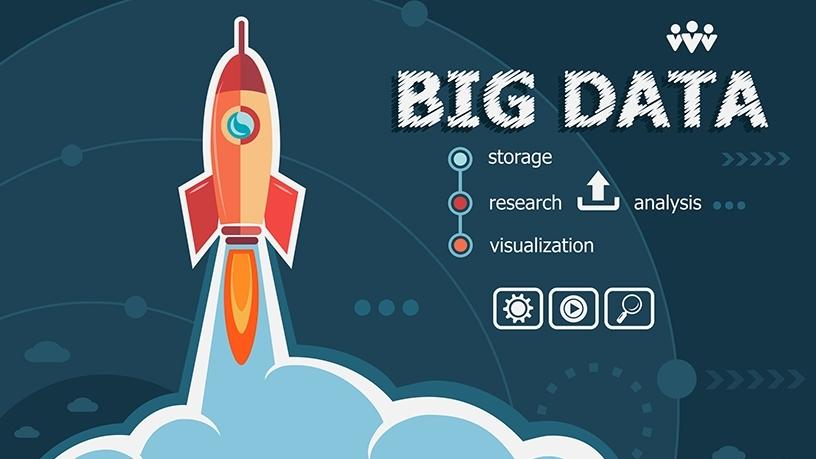 Worldwide revenues for big data and business analytics solutions will total $166 billion this year, an increase of 11.7% over 2017.
This is according to International Data Corporation's (IDC's) Worldwide Semiannual Big Data and Analytics Spending Guide, which notes that global organisations are turning to high-level big data and analytics solutions to navigate the convergence of their physical and digital worlds.
Over the 2017-2022 forecast period, revenues for big data and business analytics solutions are expected to reach $260 billion in 2022, representing a compound annual growth rate (CAGR) of 12%, notes IDC.
"The industries making the largest investments in big data and business analytics solutions throughout the forecast are banking, discrete manufacturing, process manufacturing, professional services, and federal or central government.
"Combined, these five industries will account for nearly half ($81 billion) of global big data and analytics revenues this year. They will also be the industries with the largest big data and analytics opportunity in 2022, when their total investment will be $129 billion. The industries that will deliver the fastest revenue growth are retail (13.5% CAGR), banking (13.2% CAGR) and professional services (12.9% CAGR)," reveals IDC.
Opportunity for all
In terms of company size, the report found that very large businesses (those with more than 1 000 employees), will be responsible for nearly two thirds of the big data and analytics opportunity throughout the forecast period. Small and medium-sized businesses will also be significant contributors to big data and analytics revenues, with nearly a quarter of global revenues coming from companies with fewer than 500 employees, according to the report.
Jessica Goepfert, programme vice-president, customer insights and analysis at IDC, says big data is becoming less of an experimental endeavour and more of a practical pursuit within organisations.
"This transformation takes a different shape, depending on the industry. For instance, within banking and retail, two of the fastest growth areas for big data and analytics investments are all about managing and reinvigorating the customer experience. Whereas, in manufacturing, firms are reinventing themselves to essentially be high-tech companies, using their products as a platform to enable and deliver digital services."
Furthermore, the report found that two of the fastest-growing big data and analytics technology categories will be cognitive or artificial intelligence (AI) software platforms and non-relational analytic databases.
Industry adoption
Earlier this year, multinational computer technology corporation, Oracle forecast that 2018 will be the year when laggards finally make the move to cloud; late adopters of big data will see immense benefits straight away; and those using AI will drive the most insights.
"The telecommunications and banking industries were the early adopters of big data in the MEA region. In banking, big data is being used to create a complete profile of the customer from multiple sources of data, including different bank accounts, spending habits and open social media profiles. Industries like agriculture, retail and mining could benefit greatly through implementing big data strategies this year," notes Oracle.
According to a big data survey conducted by ITWeb, more local firms understand the importance of big data as a useful source for gaining insights and delivering business value.
The survey captured a cross-industry sample of 203 responses, which revealed that big data analysis saw the highest growth in demand over the last year (49%), with big data storage ranking second (41%) and internal big data collection in third place (40%).
Limited skills, budgets
Mervin Miemoukanda, senior research analyst for software at IDC Middle East, Africa and Turkey, believes while more local organisations are realising the potential of big data and analytics, they are still grappling with some barriers, including lack of in-house skills.
"This rising awareness of big data and analytics will accelerate the adoption of these technologies across all verticals in the coming years. However, limited IT budgets and the dearth of skilled resources impede big data and analytics initiatives across organisations in SA."
A study by research firm Forrester predicts businesses that use AI, big data and the Internet of Things to uncover new business insights will take $1.2 trillion per annum from their less-informed peers by 2020.