New iPhone expected to be priciest yet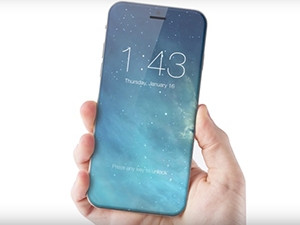 Apple is scheduled to release its new iPhone next week Tuesday and analysts predict pricing for the base model will start at $1 000.
Last year's iPhone 7, 32GB was priced at $800 and sold for R13 000 in SA. This means the new $1 000 handset will likely sell for more than R15 000 here, due to import fees and shipping.
2017 will mark the tenth anniversary of the Apple iPhone and the company is expected to completely redesign the smartphone.
There is speculation it will not follow the current naming system and will be called something other than the iPhone 7S or iPhone 8. Various reports have called it the iPhone X or iPhone Pro.
The expected high price has been attributed to the redesign, which is rumoured to feature a 'bezel-less' edge-to-edge display and an all-glass body with a home button embedded into the screen.
The $1 000 iPhone would be the standard 4.7-inch (if the company sticks to the same sizes), with 32GB internal memory. Prices would rise from there for devices with more memory and the larger screen.
The top-of-the-range 5.5-inch iPhone 7 Plus with 256GB internal memory was priced at R19 499 in SA when it was released last year.
Software to soften the blow
Barclays analyst Mark Moskowitz sent a note to clients recently which suggested Apple will include free one-year subscriptions to iCloud and Apple Music, as a value-add, to make the higher price seem more reasonable.
"Such a move could make a $1 000+ iPhone 8 seem more within reach, with the $156 in services serving as quasi-discount or rebate," said Moskowitz.
Twitter users were shocked at the rumoured price, and asked for outrageous features that they felt would suit the amount.
Devins S Sweettea tweeted: "The new iPhone is going to start at $1 000? The thing better ... reappear in my pocket if I lose it in my couch cushion."
Others joked that for that price, when they place it in airplane mode, it better take them on holiday.