Technology advances of consequence in 2018
This year saw significant progress towards providing ever-present, universal control and management solutions for new-generation networks.
All too soon we have come to the end of another year. As well-known American film producer Michael Keaton once said: "There comes a point in your life when you realise how quickly time goes by ... then it speeds up exponentially."
From a technological perspective, this has certainly rung true in 2018. It was a year in which great strides were taken in the ICT arena, particularly in developing and fostering synergies between today's advanced computer systems, their cutting-edge communication devices and related management functions.
We have witnessed signi?cant progress towards meeting the challenge of providing ever-present, universal control and management solutions for the new generation of networks that will characterise future corporate infrastructures.
In this regard, the industry has spent considerable time and effort accumulating vast repositories of statistical collateral, creating huge arsenals of algorithms addressing every aspect of network management, and developing comprehensive information models to prove a plethora of theories on the subject. They are all key to the design of coming systems that will be responsible for the fully automated management of impending multivendor, single-platform architectures.
Also evident in 2018 was the emergence of what I described in an earlier Industry Insight as "one of the most practical, visionary solutions at the leading edge of software-based networking developments", namely the software-defined WAN (SD-WAN).
It is predicted that by 2020 there will be close to 40 billion devices connected to the Internet.
This technology, which rapidly matured in 2018, is now acknowledged as the next step in the evolution of the network. Key SD-WAN benefits include an ability to speedily and cost-effectively deploy bandwidth, firewall, security and other services to distributed branches without the need for manual intervention.
These "zero-touch" configuration services are facilitated by technologies that include dynamic path selection, dynamic traffic engineering and link condition analytics.
Industries in which the Internet of things (IOT) already has an influence will be the first to benefit from SD-WAN technology, including healthcare, manufacturing, transport and logistics, agriculture and the energy sector.
Network analytics is another area in which progress was achieved in 2018. In the coming decade, it is predicted we will add around 100 trillion sensors to the global economy, generating an almost immeasurable amount of data that will have to be transmitted, stored and analysed.
An impossible task? Not according to the technologists who are working at the forefront of intelligent networks and network analytics. The solution for all the data that requires rapid processing is to perform analytical computations "on location" at the sensor itself, or the sensor's controlling device at the network's edge.
In this light, 2018 saw increased attention placed on "edge computing". Here connected devices perform required analytics functions in a few milliseconds, instead of the few hundred milliseconds it may take using conventional cloud computing and more traditional analytics scenarios.
Why does this miniscule time-saving matter? A good example of the critical nature of network analytics is found in the automotive sector. Self-driving cars produce approximately one gigabyte of data per second (which will likely increase as more sophisticated systems are introduced). Having to send this amount of data to the cloud, analyse it and return the results to the car's brakes, throttle, steering and other critical systems could mean the difference between a collision or an avoidance on the highway.
As technology advances, so WiFi communications solutions have progressed in tandem. Demand for ubiquitous WiFi "like at home" is on the rise. The latest WiFi standard to be certified was 802.11ac Wave 2. Its most important technological innovation is MU-MIMO, or multi-user multiple-input, multiple-output. This allows manufacturers to create access points (APs) that address multiple devices at the same instant. Earlier APs handled multiple data streams sequentially.
We can look forward to the ratification of 802.11ax and its key technology, orthogonal frequency-division multiple access, or OFDMA. In addition to a four-fold increase to average user throughput, this transmission technique allows multiple devices to share not only the same AP, but the same WiFi channel at the same time.
While 2018 has seen these and many other advances, cyber security remains an area of concern. Malicious software continues to be developed, adapted, stolen, bought and used on a global scale. There must be more effective ways to thwart this proliferation.
At the same time, developments in security for IOT devices have fallen below expectations. IOT technology is making the world significantly more connected as "things" become increasingly more digitalised. It is predicted that by 2020 there will be close to 40 billion devices connected to the Internet.
Acknowledged researcher, industry watcher and blogger Yaman Saluja says: "With so many devices sending and receiving data, the volume of data will be something that has never been experienced before. This will completely challenge the capture, storage and analysis of data, something that will transform the types of database technologies we have."
It will also place many additional demands on systems that will be called on to ensure the security of the often-sensitive nature of the information contained in these advanced databases.
While 2018 has been a year of technical advancement on a range of fronts, there remain many areas where further development is required and anticipated. We'll be looking to the new year for answers.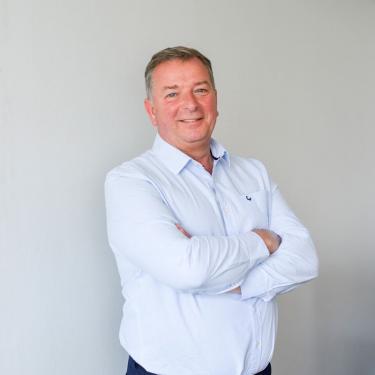 Director, Duxbury Networking.

Paul Stuttard is a director of specialist distributor Duxbury Networking. Currently Cape-based, he has been with the company for 29 years and has extensive experience in the IT industry, particularly within the value-added distribution arena. His focus is on the formulation of future-oriented network optimisation strategies and business development objectives in collaboration with resellers and end-users in Southern Africa.