Listen Longer, hearX launch in-ear monitoring solution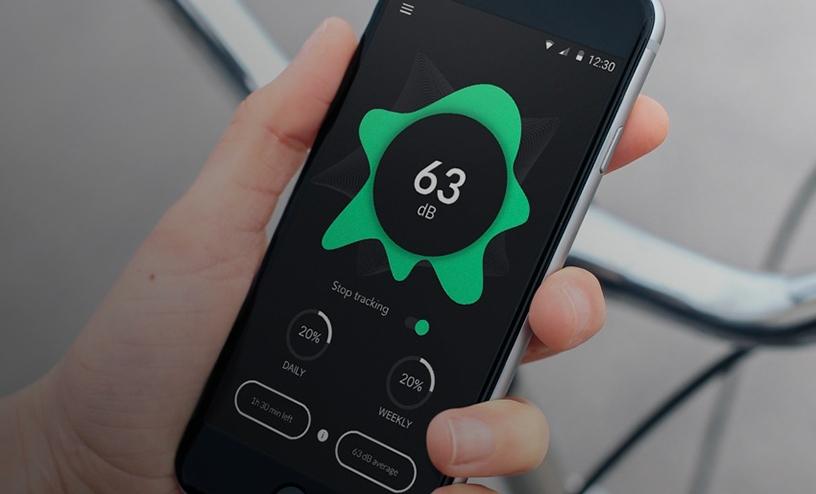 Listen Longer, a joint venture between the hearX Group and Hearing Coach International, has seen the launch of an in-ear monitoring app, dbTrack.
Launched this week at the Africa Health Congress 2018 in Midrand, Johannesburg, the dbTrack is a digital solution that monitors and tracks listening behaviour of individuals in their ear canal in an attempt to detect and prevent premature hearing loss.
Africa Health Congress 2018 is a congress and exhibition that attracts more than 10 000 health industry professionals from throughout Africa.
Tanya Boretti, marketing manager of local start-up company hearX, says the world-first solution uses hardware and software technology to monitor and track the listening behaviour of individuals.
"It's a mobile software application with a pair of calibrated in-ear headphones that we use to monitor, track and measure sound exposure in the ear canal.
"The calibrated earphones, which are provided by US-based earpiece and premium headphone manufacturer Westone, ensure accurate monitoring of personal sound exposure in real-time.
"When connected to the free accompanying app, dbTrack indicates to the user their daily and weekly sound exposure (a combination of how loud and for how long), based on the data that is being monitored and tracked."
The uniqueness of the app lies in it being able to monitor sound across frequencies according to the unique characteristics of your ear as every ear canal has a unique frequency footprint, Boretti adds.
According to the World Health Organisation, 1.1 billion youth are at risk of developing noise-induced hearing loss due to unsafe listening practices. Hearing loss among teenagers has risen from 3.5% to 5.3% between 1994 and 2006, and for the same age group, listening to music through headphones has increased to 75%.
Team work
Local start-up company hearX has been at the forefront of audio healthcare in the SA market. In 2017, the company introduced a Web-embedded application hearDigits that conducts clinically validated hearing tests using a desktop or smartphone. Through the support of the Gauteng province and clinical validation from the University of Pretoria, HearX went on to partner with The American Academy of Audiology.
Listen Longer is a joint venture between the hearX Group, Noise Clipper hearing conservation and the Hearing Coach. The organisation provides digital solutions for prevention and detection in hearing care. Under the Listen Longer umbrella, in April 2018 it launched sealCheck, a solution primarily used within the Occupational Health and Safety market to test the level of the seal of earplugs.
Re'ani Fouch'e, business analyst for Listen Longer, says more and more people are using earphones these days.
"With the growing trend of earphone usage, it's no longer a feasible solution to expect people to stop using these devices. The dbTrack allows people to self-regulate because it measures the volume and informs you for how long the listener can sustain that volume before suffering potential hearing loss."
Although the app is free to download, the headphones need to be bought through the company Web site. "The shared vision is to make hearing safe for everyone, to prolong healthy hearing and positively change healthy hearing behaviour," concludes Boretti.