Khwela gets taxi passengers on the move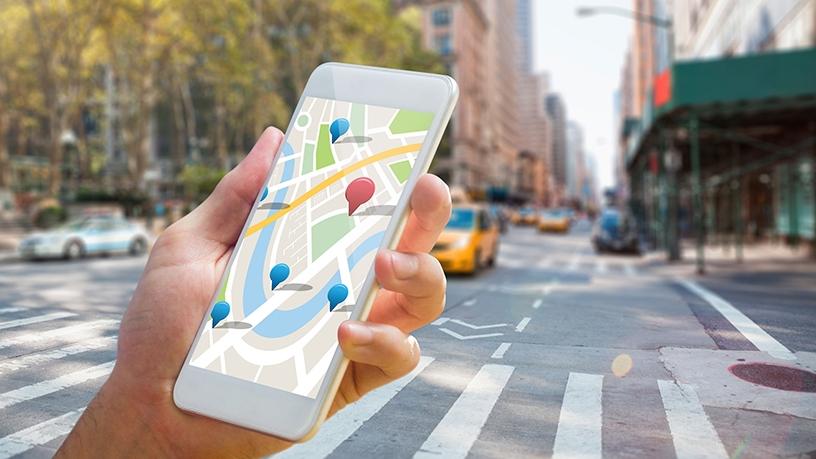 Skhona Khumalo, a 28-year-old digital innovator and finance graduate, has created the Khwela app, a mobile application that promises to make the daily taxi ride easier for commuters.
"Khwela is a taxi app that allows the commuter to access information at their fingertips to make travelling by taxi efficient, safe and convenient," says Khumalo.
"Once you download the app, you login to your account. The app will show you where you are. You type into the search engine your preferred destination and Khwela will provide you with options of the nearest route and taxi rank available to you based on your geographical location, including the cost price for your trip."
He adds the app features the Khwela Forum, a chatroom that allows commuters to connect with each other and share concerns, fare prices, and give feedback and suggestions on the platform. It also has the option for commuters to voice their grievances to the National Taxi Alliance.
Khwela began as a self-financed project by CEO and founder Khumalo and is housed at the Innovation Hub in Pretoria and Tshimologong in Braamfontein.
Khumalo notes the main aim of the app is to improve taxi travel for commuters and for them to no longer have to ask strangers for directions when they cannot find taxis going where they need to be.
"Khwela is an idea aimed at innovating the taxi industry for the commuter. We wanted to add value to an industry that services a majority of South Africans. Most of us have had to use taxis at some point in our lives and would agree that information does not flow freely in way that allows commuters to feel empowered."
Officially launching at the end of May, Khumalo had a test-run of Khwela at the Bree taxi rank in Johannesburg yesterday, providing free WiFi for commuters to download the beta version of the app.
He notes that once Khwela is officially launched, it will be available to taxi ranks in other regions in SA as a free-to-download app from both Google Play and iOS App Store.
"We want this app to work for you whether you're a young person trying to get to your first job interview, or a high school learner heading to school, or a domestic worker trying to find quicker and alternate routes for work. Khwela is easy to use and understand, and has been created to be low on data use so every South African can use it. We are #MovingUbuntu, which means this is an app for the entire nation."
He adds the taxi industry hasn't seen major innovation since its inception and Khwela wanted to introduce a digital conversation to make travel more seamless and improve an industry that continues to shape the lives of workers, scholars and all South Africans.
Afta Robot is another taxi app introduced earlier this year, and allows taxi commuters to locate the nearest mini-bus taxi and select their desired route. It also allows drivers to locate where they will pick up more passengers and how many trips they have had in a day. Afta Robot also enables taxi marshals to see the number plates of taxis coming in.