Sanral heading for disaster?
The state-owned entity's rating drops a grade in light of continual delays to the implementation of e-tolls.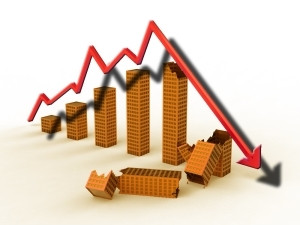 The financial credibility of SA's state-owned roads agency has taken another knock as Moody's Investors Service on Friday downgraded the entity's rating, putting pressure on it to manage its current cash crisis and start making money out of e-tolls.
The SA National Roads Agency (Sanral) has blamed the rating relegation on government's indecision and says the development "still does pain us", despite having been expected. "When rating agencies perceive any indecisiveness in or commitment to the implementation of government policy, this is the result you get."
Global credit rating agency Moody's Investors Service on Friday downgraded Sanral to one notch before the so-called junk level; a notch before it becomes sub-investment and is no longer investment class.
The move was due to "the significant deterioration in the company's cash flows, which are necessary to meet its operating expenses and to service its debt levels" for, among other things, the Gauteng Freeway Improvement Project (GFIP).
"The cash-flow strain has arisen from the prolonged delay in the promulgation of the Transport and Related Matters Amendment Bill that would allow the commencement of the collection of toll on GFIP," it says in a statement.
It has placed its ratings on review for further downgrade and says the rating outlook remains negative, because Sanral's debt "stock" has increased substantially and it expects the agency will have to borrow more.
More debt will place additional pressure on Sanral, even if it is able to start collecting e-toll revenue, says the rating service.
Although government's e-toll system has been technically ready to roll out for over a year now - according to Sanral - it all hangs on president Jacob Zuma's signature on one piece of legislature, the Transport Laws and Related Matters Amendment Bill (the e-toll Bill).
Last week, it emerged that the Bill had been wrongly tagged, and would have to be sent back to Parliament to be reclassified.
Downgrade upshot
Sanral spokesperson Vusi Mona says the downgrade will have ripple effects and ultimately affect the citizens of SA, because the cost of borrowing for Sanral will inevitably increase. The agency's risk profile will also be impacted considerably.
"Let's not forget that Sanral is a state-owned entity. In essence, it is an asset owned by the people of SA and government is simply the custodian. Therefore, the downgrade of Sanral ultimately has implications for the people of SA."
Mona says Sanral is in discussions with its sole shareholder - the state - and is assured of its support. "We are hopeful that this will soon be resolved so that Sanral can go back to what it has been mandated to do ? plan, build, operate and maintain SA's national road network."
He says despite the negative implications of a Moody's downgrade, Sanral's operations will not be hampered - especially its non-toll portfolio (84% of Sanral's road network) that is financed through an allocation from the fiscus and not affected by tolling.
Tough ask
Chris Gilmour, Absa Investment analyst, says Sanral should have been running the project since last April, but that the endless court battles and the delay in signing the Bill have put its cash flow under pressure.
Sanral has said it is losing about R200 million each month, because the gantries are up and running, but not earning any income. It also pays e-toll operator, Electronic Toll Collection - and indirectly Austrian toll company Kapsch TrafficCom as its major shareholder - R25 million a month.
This cost is for operating e-tolls, including the rental of e-toll kiosks across Gauteng, rates and taxes and e-toll maintenance.
Moody's is indicating there will be issues with e-tolls, even if they come in after the elections, says Gilmour. He notes, however, that Sanral will be bailed out by government, although this could be in the form of a loan, such as the one received by South African Airways. "Money is very, very tight."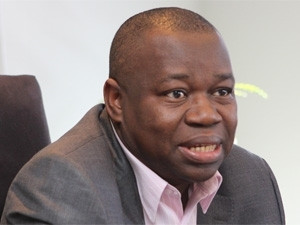 Treasury has already given the controversial project a funding boost of R5.8 billion, which finance minister Pravin Gordhan announced last February during his budget speech. The next budget update is scheduled for 23 October.
Gilmour says the "political hot potato" is likely to be delayed until after next year's elections, which should take place in May. The Department of Transport (DOT) has denied the ruling party is reluctant to implement e-tolls before the election.
A project of this size cannot afford to be delayed for two years without "severe" cash flow implications, says Gilmour. The total debt linked to upgrading Gauteng's freeways is R20 billion, which was set to be paid for through the tolls, although this amount was trimmed after the injection from Treasury.
Sanral's cash flow problems will not be solved overnight, says Gilmour. He says Moody's downgrade means that borrowing will be tougher, with more stringent terms and conditions and at higher interest rates.
Gilmour notes that higher financing costs will put even more pressure on Sanral's cash flow. The agency has already said it is in talks with banks for about R1.5 billion-worth of bonds, which will become critical in the next six weeks.
Project manager of the Gauteng Freeway Improvement Project, Alex van Niekerk, said at the beginning of August that, while Sanral as a whole is not bankrupt, it needs R1.48 billion by the end of October to repay its bonds.
Mona has said the agency had run out of options in the capital - or bond - markets and would look to commercial markets for assistance.
The lack of confidence in SA by the international investment community - which shows in the rand's recent plunge to a four-year low - will make it more difficult for the agency to turn to international markets, says Gilmour.
The ongoing strikes, which have affected the mining sector and this morning moved to the petrochemical sector, make SA less attractive than other countries without such issues, says Gilmour. He says the country is shooting itself in the foot. "We're not the flavour of the month."
Ultimate collapse
The Opposition to Urban Tolling Alliance (Outa), which is set to appeal e-tolls in the Supreme Court of Appeal, in Bloemfontein, later this month, says the downgrade is worrying and could ultimately lead to a collapse of e-tolls if nothing is done.
Outa chairperson Wayne Duvenage, however, says the alliance is not surprised. "Sanral's inability to launch e-tolling on five attempts over the past three years, has highlighted the serious nature of the myriad of issues at stake for this most ambitious plan."
He says while Sanral and government "duck and dive" behind a possible further delay in e-toll implementation, the decision that needs to be made is that of going back to the drawing board and scrapping the current "unworkable" e-toll model.
What is required, says Duvenage, is a more equitable and efficient funding model that actually has the support of society.
"We have wasted several years on this problem now and any further delay will only cause further financial haemorrhages for Sanral, and merely delays the ultimate collapse of the system."
Duvenage says Moody's has seen through Sanral, an organisation he says refuses to see the real problem it is faced with - eventual collapse. He says Moody's downgrade will hopefully send another strong message to Sanral and its shareholder, the Department of Transport.
Outa believes Sanral is too close to the project and has probably become "a spanner in the works".