Slide is SA's answer to Venmo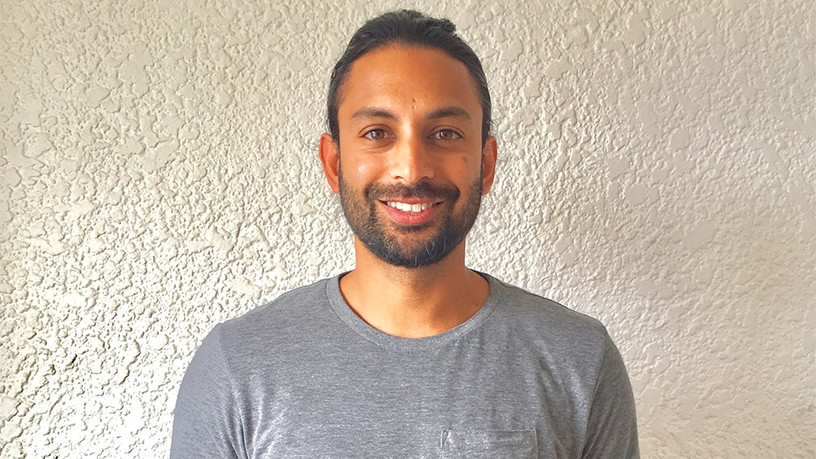 Slide Financial, a local fintech start-up, has created a payments app, similar to US-based Venmo, that lets users send money to anyone using only their phone number or e-mail address, with no bank account information required.
The app, called Slide, was developed by three South Africans who used to live in the US, experienced the ease of use of Venmo, and saw there was a gap in the South African market to create a similar service.
Co-founder Irshad Kathrada says: "In the US, we witnessed the huge growth in payment methods and how easy it was to pay people. So we developed Slide ? a safe, simple and free way of sending money from one person to another using a mobile phone."
He says most of the mobile money services in the South African market don't satisfy all the needs of consumers because they are affiliated to specific banks or telecoms operators.
"If you want to send money to clients of different banks, this complicates the process or makes it entirely impossible. Our solution allows users to send money to any bank account using any mobile network."
The app is also differentiated from others as Slide does not charge a service fee, which still makes it worthwhile to use the app even if sending very small amounts.
"Payment services need to be free in order to allow money to circulate around the economy and this helps from a financial inclusion point of view," says Kathrada.
PayPal acquired Venmo, a payment app popular with the younger generation, as part of its $800 million acquisition of payment processing start-up Braintree in 2014. Venmo now processes $25 billion in person-to-person payments annually.
Since Slide officially launched a month-and-a-half ago, it has already been downloaded 500 times.
Kathrada says payments between contacts are as easy as sending a message. "It really is the easiest way to pay another person, and as there's nothing quite like it in South Africa, we expect rapid growth."
The app is available to download on the Google Play or Apple App Store. Once a form is completed, users can choose from their contacts or add another e-mail address or phone number and send the payment. Payments are funded using EFT secure technology direct from the sender's bank account.
The recipient does not have to have the app for money to be sent to them. Once payment is sent to them, they will get an SMS and e-mail prompting them to download the app, and cash out the money.
Payments into the Slide network use the same security protocols as Internet banking. All payments from a bank are facilitated by CallPay under encryption, with advanced compliance levels.
Slide was funded and developed by: Kathrada, who after getting his finance degree worked for JP Morgan in Johannesburg, London and New York; Terence Goldberg, who holds a Masters degree in mathematics and a second Masters degree in finance from Cambridge University and has worked in Toronto and San Francisco; and Dr Alon Stern, who moved to the US from SA on a Fulbright scholarship where he worked at Princeton University, and travelled to more than 80 countries as part of his PhD research.
Revenue to follow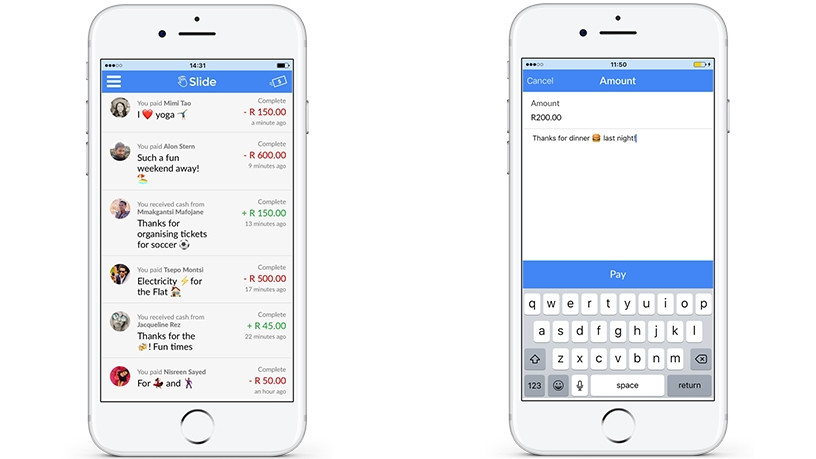 Slide offers its service free of charge because it aims to ensure growth.
"If we charge the consumer, they will be hesitant to use the app. Our business model is premised on trying to grow the user base and then with time, integrate the app with value-added services.
"One of the services we are working towards is to turn Slide into a merchant acceptance platform by next year. This will allow consumers to pay merchants, suppliers and their creditors via the app. We are currently engaging local merchants to become possible partners, and then eventually they will be required to pay for the service," says Kathrada.
"At the moment, we are not making revenue at all. In the US, PayPal gave Venmo 10 years to try and make revenue, so the first few years were focused on providing a value-added service."
Kathrada says the company plans to integrate Slide into social media platforms in future.
"Venmo has social media integration which allows their users to make transactions via Apple's iMessage or Facebook. So in the near future, we will also have Facebook integration which will widen the scope of people a user can send money to or receive payments from. With social media integration, there is no need for an e-mail or phone number as the sender selects from their friends list."