LG wants to make SA homes smarter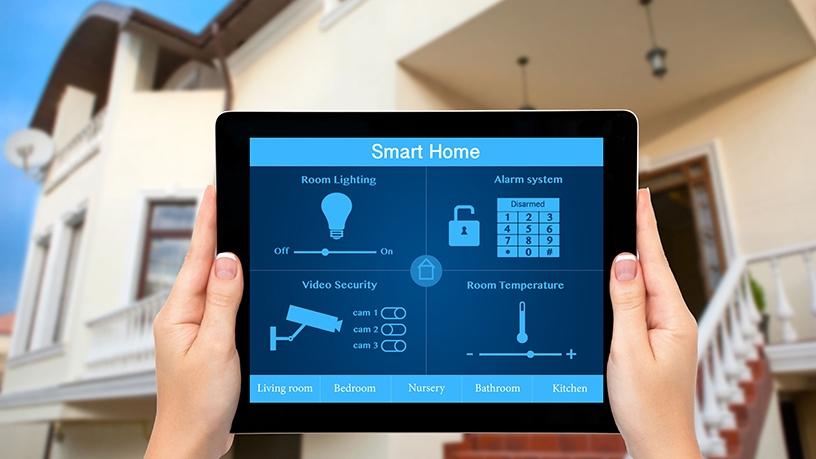 LG Electronics SA has outlined its strategy to focus on using its artificial intelligence (AI) platform in all electronic home appliances, to create a smart home automation ecosystem for local customers.
Following the launch of LG's AI platform, SmartThinQ, earlier this year, the Korean electronics and telecommunications company says it has been working on creating a fully connected ThinQ ecosystem embedded with AI capabilities, to enhance consumers' lives.
LG has strengthened its patent cross-licensing collaboration with Google, which allows it to use Google's Android mobile operating system across a range of products and technologies. Through its new strategy, LG says it aims to be at the forefront of AI development in the consumer electronics industry, by building open home applications and bundling connected products and services.
Speaking to ITWeb, Matthew Louw, acting corporate marketing supervisor at LG Electronics SA, said the new era of AI presents new possibilities for the local market, with LG rolling out its AI strategy in three phases.
"While we are still in phase one of our strategy in SA, the launch phase has taken off well. The ThinQ connectivity software on our appliances connects to users' ThinQ mobile apps and allows commands like turning on the air-conditioner, the washing machine or unlocking the garage door even before the user arrives at home. Users can tell their TV sets to play a certain YouTube video, or speak to their fridge.
"The software capabilities include speech recognition, image recognition, biometric recognition and deep learning algorithms. In addition, the benefits of Internet connectivity across our product portfolio make it possible to eliminate the traditional constraints of space and time."
Phase two, he explained, consists of adding other convergence products to the home, such as light control and door locks, to create a fully connected home, which can be used by both the tech-savvy or early adopters.
"Phase three is where the connected products integrate in customers' ecosystem and learns their habits and behaviours, eventually adapting to their preferences. This automates the command activations even before the user has thought about it. This is the very soul of where LG's AI will take users by creating a better life with our customers."
While SA is only in phase one of its AI strategy, LG says it intends to take AI to a much broader spectrum in the future, with an African roll-out being next on the list.
Smart home adoption
According to the Smart Home Market Overview 2017, the global smart home market has grown by 95% between 2016 and 2017, reaching quarterly revenue of $3.3 billion in 2017, pushed by the fast adoption of voice-enabled home assistants.
The US, according to the report, currently makes up almost 50% of global smart home revenue, followed by South Korea ($283 million), Germany ($201 million) and the UK ($184 million).
Global smart home market growth is pushed by security systems, smart speakers, new smart appliances and voice-enabled home gateways such as Google Home Assistant, Amazon Echo and Xiaomi's Home Assistant.
Ando Goddess, director of home automation products and services firm CMS Audio Visual, says while the same smart home products available globally are also available in SA, the affordability of products slows down the local adoption rate.
"In terms of product availability, SA is not lagging behind, because we have access to the same technologies as global markets, with all the major brands represented locally. Customers can do any type of automation, as they would be able to do in any other country. However, the cost of automation in SA is very high, but this is slowly changing, with more entry-level products coming into the market."
While local consumers are adapting to the connected life with ease, Louw explains developed countries are adopting smart home technologies at a faster pace than emerging markets.
Some of the factors that contribute to the slow smart home adoption rate in SA include lack of reliable fibre connectivity, affordability and lack of education around the convenience brought about by smart home technologies, according to Louw.
"The uptake is slow here because many South Africans are not well informed about the convenience of smart home products. SA is still trying to embrace fibre connectivity, and the slow roll out of the fibre infrastructure across SA is limiting customers from completely adopting home automation products. Furthermore, there is an element of affordably that comes into play, not only in SA but in other global markets too," concludes Louw.