Data analytics advances talent search practices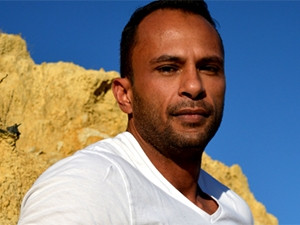 HR experts are capitalising on the use of the latest technology to speed the processes of finding the most suitable candidates for a job position. Advancement in technology has made it significantly less cumbersome for talent managers to find "A-team" players.
This is according to Eugene de Beer, co-founder of digital recruitment platform, LinkdPro, who explains companies and HR departments that have adopted leading digital solutions, such as applicant tracking systems, artificial intelligence services, data analytics and more, have had great successes in reinventing their recruitment processes while prolonging their lifecycle.
"Technology has saved companies time and money by illuminating duplication of effort and streamlining the recruitment process, while giving talent managers great insight into who a candidate is both professionally and socially," he asserts.
Applicant tracking systems, continues De Beer, have greatly digitised a large part of the recruitment lifecycle.
"These systems use algorithms which help talent managers better organise CVs when there has been a huge volume of applications received. They streamline the recruitment process so the recruiter only receives a short list of matching candidates, saving on agency fees. Much of the value of tracking systems comes from their integration with the company's HR systems and other technologies such as e-mails, online job boards, company job site, and intranets," he notes.
Farhad Bhyat, CEO of specialist social media company Farosian, says as technology and access to information evolves, so have the methods of recruitment and background screening in the recruitment process.
"With the rise of CV, reference and qualification fraud, new methods of screening have evolved to better validate individuals in the recruitment process. Six in 10 employers who currently use social networking sites to research job candidates are looking for information that supports their qualifications for the job. By utilising social media as a screening tool, we are able to access information about an individual which helps to fill in the gaps and paint a full and clear picture of the candidate, creating a layer of honesty that cannot be established during the interview process, while providing a track record of behaviour," he points out.
Ernie Hipner, business development director at CareerWeb, says HR teams have had to implement digital tools in order to manage the stream and storage of CVs received.
"This provides recruiters with vital information about pipelines of talent and critical talent shortages for certain roles within the business. HR teams can also track where the majority of their CVs or applications come from, allowing them to make better decisions to where they should be advertising certain roles."
Discussing the disadvantages of relying solely on the latest technology for recruitment purposes, Hipner explains: "When technology is deeply entrenched in your talent acquisition lifecycle, it could come across as too impersonal. It would be challenging for the talent manager to discover whether the candidate will be a culture fit for the organisation. Also, if the process of capturing your information to apply for a job is too complicated, this could have a negative impact on receiving good applications."