Media attacks blamed for e-toll woes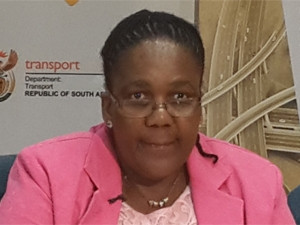 The Department of Transport (DOT) has once again absolved itself of responsibility for various hiccups the e-toll site has experienced - saying the administrative agency has been the victim of cyber attacks "by unknown persons and some media houses".
Addressing a Parliamentary question from Democratic Alliance (DA) MP Chris Hunsinger yesterday, transport minister Dipuo Peters said the e-toll system - including its widespread billing woes - was now "stable", despite initial "teething problems".
Peters went on to outline the reasons behind some of the problems the seven-month-old system has had since going live - amid widespread opposition - on 3 December.
Reiterating that the Electronic National Traffic Information System - or eNatis - was to blame for much of the SA National Roads Agency's (Sanral's) inability to correctly issue invoices, the minister went on to say e-toll Web site issues were due to deliberate attacks. "It is unfortunate that some of the cyber attacks were deliberately perpetrated by unknown persons and some media houses."
Peters says the "incidents" have been reported to law enforcement authorities.
Security shortcomings
Sanral has come under fire this year, after a number of Web site security shortcomings - which started shortly after the system went live - exposed users' information and left them vulnerable to criminal activity.
In March, Sanral denied in e-mails to road users that it had suffered a security breach, or that it had leaked any personal information. In response to queries from ITWeb journalists at the time, the roads agency said it would no longer respond to media queries from the company.
The message, sent on behalf of Sanral spokesman Vusi Mona, stated: "In light of your publication admitting to hacking into our system, Sanral will no longer co-operate with ITWeb as you are dealing with us in bad faith."
ITWeb, in the course of routine investigation into the previous breaches, had taken steps to confirm Web site flaws existed and were vulnerable, and had ensured Sanral, and any users involved, were appropriately notified.
Peters also said yesterday there was a lack of understanding around the e-toll system, which "requires more user education". The department also needed to address the issue of additional payment options - especially for those residing outside Gauteng, she said.