Crimson eyes SA post-grad Ivy League hopefuls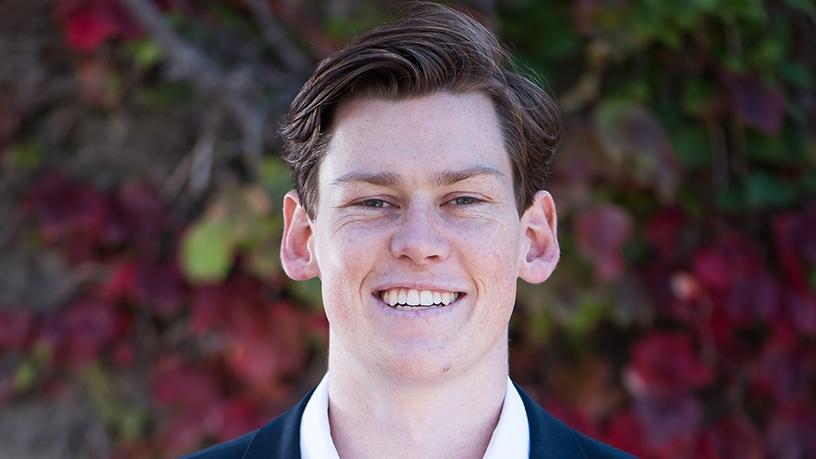 Crimson Education, an online platform that helps ambitious high school learners apply to the top universities in the world, will soon expand its offering in SA to students who want to get into a post-grad course overseas.
First launched in SA in March, the firm currently focuses on high school learners who have their sights set on undergraduate education at top US and UK tertiary institutions.
SA country manager Duncan Parsons is a 21-year-old New Zealand national who made use of the programme to get into Duke University in the US and is on exchange doing a semester at the University of Cape Town while setting up the local office.
He says the first cohort of around 40 South African learners will apply to universities this year, and there has been a lot of interest in the country about using the service to apply for grad school programmes, such as an MBA.
"This option is already available in other markets and should be offered here within the next year," says Parsons.
For undergraduate degrees, Crimson starts working with learners from as early as grade nine (usually 15-years-old).
After doing an education assessment and signing up, each learner is assigned a group of mentors to help the learner with different parts of the application. These mentors are almost always on-call but interact with leaners during set times weekly on Skype, or similar video-calling service.
Crimson has over 2 000 mentors worldwide made up of students who have already been through the process, as well as education experts.
Each learner will be assessed on their interests and what the best-fit universities and courses will be for the individual so they have the highest chance of getting into the institution.
Parsons says thousands of learners have already been through the system worldwide and the company has a 100% acceptance rate for UK universities and 93% for the US.
He says there are different processes for each country: "In the UK, the weighting is 80% academics [prospective students should have an 80% aggregate] and 20% an essay, teachers' references and maybe an interview. In the US, it is much more interesting and in-depth, as the university wants to know you as a person and extra-curriculum activities are just as important as academics. They want a compelling student who wants to make a change in the world."
Parsons says the best way for learners to prove they are someone who wants to change the world is to do projects throughout high school where they show their skills in identifying problems in their community and make an effort to try and solve them.
The Crimson service will cost the learner'sfamily around R50 000 to R150 000 over the course of a few years. This gives the learner access to mentors and the Crimson app, which helps facilitate tutor assignment, the number of tutoring hours left, and collates feedback.
Parsons says there is also a programme that Crimson offers to very talented leaners who are unable to afford their fees. The company gives them the service free of charge and helps them apply for funding or scholarships once they have been accepted to their university of choice.
Crimson offers free content on its YouTube channel and blog to interested people, as well as a series of e-books.
The firm was started in New Zealand by Jamie Beaton and SA-born Sharndre Kushor in 2013. The founders were frustrated with the lack of knowledge (outside the US and UK) about how to get into the world's top universities.
Crimson is now a multimillion-dollar company, operating in 17 cities around the world.