Root launches insurance platform in SA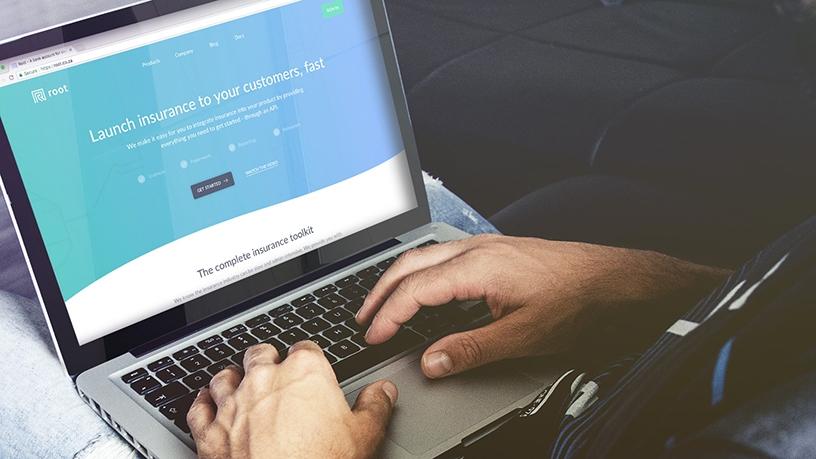 Fintech innovator Root, through a partnership with MMI Holdings, is aiming to disrupt the insurance market in SA with the launch of a local digital insurance platform.
According to Louw Hopley, CEO of Root, the API platform can be likened to cloud services for the insurance industry.
"Root's API enables software developers, using only code, to easily access insurance licences and the full range of insurance and banking-related services needed to launch new digital products.
"It gives them all the building blocks they need to create and launch a fully compliant insurance product in a matter of days. The platform also packages a whole lot of the insurance functions out the box, like premium collection, financial reconciliation, claims-handling tools and systems, regulatory reports and, most importantly, an insurance licence. We take a fee as a percentage of premium sold through the platform."
Hopley says development of the platform will allow developers, start-ups and brands to develop insurance products especially to service low-income families.
"We are exploring all areas of insurance, lessor insurance, education insurance and even funeral covers. We've also seen product ideas such as collectibles cover and adventure sports accident cover. We want our clients to be able to build niche products, wholesale products and anything in between. We have a few standardised modules for developers to get started with fast, and for the rest we facilitate the conversation with a reinsurer partner to create and launch a unique product module for them. Currently, developers have access to term life, funeral and short-term gadgets modules the moment they sign up, but can on request expand that to anything else.
"Our systems are built in a micro services architecture using the Kubernetes on Google Cloud Platform. This allows us to scale and evolve services easily and to share our internal building blocks between our programmable banking and insurance. It's architected using event-sourcing and actor systems to allow us to maintain immutable audit trails of everything that happens on the platform - which solves some compliance requirements too," explained Hopley.
Jonathan Stewart, Head of Exponential Ventures, MMI Holdings' disruptive innovation unit, says the financial services group provided Root with vital support, ranging from expert guidance to the provision of the underlying insurance licence.
"We played an active role in marshalling resources, both financial and in terms of expertise and know-how from across the wider MMI Group, in order to effectively test and then appropriately drive the implementation of the insurance-as-a-service strategic intent that we had."
Steward explains that most large traditional insurers typically struggle to drive digital innovation at scale.
"We were specifically realistic as to where our expertise lies and does not lie, as an organisation. We have the regulatory licences to operate, complex insurance expertise and immense administrative and distribution abilities. We gave Root full latitude on all aspects of building the platform, including the technology and the building of community. With this partnership, we're exposing this 'hard stuff' to innovators who often have greater agility, creativity and customer insights."
The local insurtech sector has seen much expansion over the last years with start-ups such as EmptyTrips launching SureFOX, a digital product that allows cargo owners and transporters shipping within, to, and from SA to purchase marine and goods-in-transit cargo insurance cover digitally as well as Naked Insurance, which aims to give customers a faster, fairer and more flexible insurance experience.
Investing in insurtech start-ups and technology dominated other categories last month in the fintech financing space monitored by S&P Global. According to the report, insurtech deals tripled in value month-to-month, rising to $216.1 million in February from $71.3 million in January, while the total number of fintech deals across all sectors fell about 10%.
"With the advent of cloud computing and the so-called API-economy, platforms are increasingly becoming a dominant business model construct across industries. Banking and insurance are no exceptions to this," noted Stewart.