Jumia launches multi-purpose e-commerce app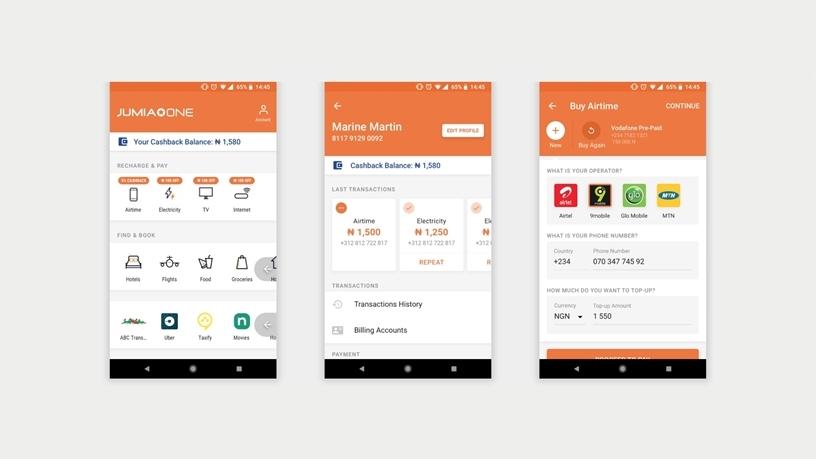 African e-commerce company Jumia has introduced a mobile app that provides users with access to all its services - making payment transactions, shopping and advertising goods on the platform.
Jumia is a Nigerian-headquartered e-commerce start-up which aims to mimic Amazon's success by delivering a wide range of services across the African continent. The business was founded in 2012 with funding from Rocket Internet, and it has a presence in 23 African countries, including SA.
The all-in-one Android app Jumia One provides users with a one-stop-shop for most of Jumia's e-commerce offerings, as well as providing day-to-day services such as airtime recharge, electricity and DSTV payments, according to Jumia. The app also allows online retailers to advertise their items on the platform.
In a recent announcement, Paul Midy, CEO of Jumia, said the app is in line with Jumia's mission of improving people's lives through the Internet.
"Our mission is to bring every online service in one place and make them easier, more secure and more affordable to everyone. Jumia One is in line with Jumia's mission of improving people's lives through the Internet. We have built a one-stop shop for Africa where people can fulfil their daily needs or payments online on a single app," explained Midy.
The platform allows customers across the continent to shop for the widest assortment of products at affordable prices - offering everything from fashion, consumer electronics, and home appliances to beauty products, with around 300 000 visitors daily.
Jumia, according to the company, has over 1 500 employees in four countries.
Kushal Dutta, MD of Jumia One Nigeria, explains that the app enables small-scale businesses and full-fledged companies to attract more customers, providing them with a free opportunity to download (for customers) and install (for businesses).
"The new app is useful to both customers and entrepreneurs looking to sell everyday goods and services. You can sell or buy airtime, make payments across different banks, pay your church offerings, pay for your betting games or favourite sports, book Uber, pay for Internet data, and most importantly, access all Jumia services, be it shopping for grocery or buying gadgets; ordering food online; or booking flights or a hotels."
Additionally, the app allows customers who purchase airtime to get instant 5% cash back, and those who choose to make payments through the company's online shopping method, Jumia Pay, to get 10% cashback, notes Dutta.
Jumia One is currently available only on Android phones.
According to the Disrupt Africa Tech Start-ups Funding Report 2017, while the African e-commerce space is growing at an exceptional pace, with the number of start-ups entering the market growing year-on-year to reach a total of 264 ventures operating continent-wide, fewer than 30% of start-ups are profitable.
According to the report, there has been a decline in funding for e-commerce start-ups in 2016, and the funding available is not well-distributed, with 90% of funds raised going to start-ups in just five countries.
"While South Africa and Kenya have typically stolen the limelight hitherto in conversations about tech entrepreneurship, this research makes it clear Nigeria is on the brink of huge e-commerce success - and will become the first African country to truly take retail online at a similar scale to Western markets," notes the report.
According to a KPMG report, titled: the Truth About Online Consumers 2018, the African and Middle Eastern markets import 50% of all online purchases from other regions, making them the number one online importer worldwide.