MS prepares SA partners for new Azure data centres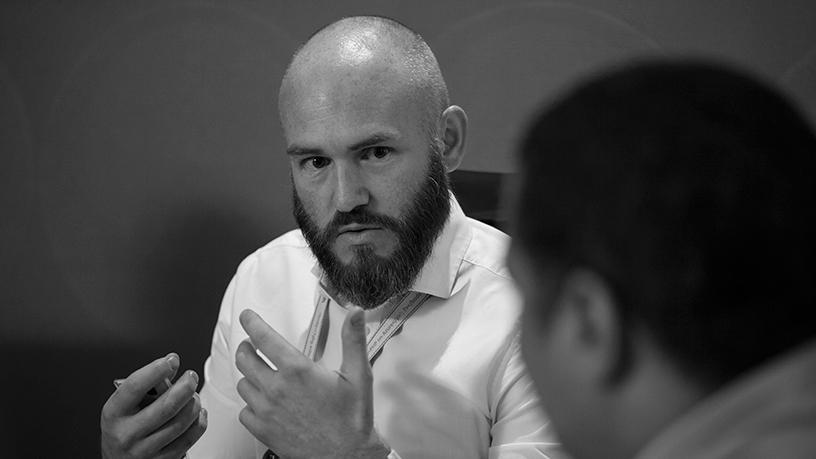 Microsoft has established a strategic partnership with software firm Micro Focus and global cloud application development company Astadia, to better position itself for the anticipated impact of its Azure data centres, due to launch in SA later this year.
The partnership was established as Microsoft restructures its partner ecosystem in SA, to better prepare partners for the opportunities to bepresented by the imminent introduction of the Microsoft Azure data centres, currently being built in Johannesburg and Cape Town.
Alain du Toit, apps and infrastructure solution sales professional at Microsoft, spoke to ITWeb on the side-lines of the Experience Micro Focus Universe conference yesterday.
He explained that while Microsoft and Micro Focus have had a long-standing global partnership, the new strategic collaboration with Astadia will focus on helping local organisations accelerate their cloud migration journey from discovery to deployment, and from maintenance to retirement.
"The Microsoft data centre project will provide epic opportunities to South African organisations. Microsoft has injected the majority of its research and development funding and business model fine-tuning into the Microsoft Azure cloud platform.
"Some organisations are dealing with legacy systems as old as 30 years and often struggle when introducing new applications. This collaboration will help local companies take their old legacy workload applications, transform them through the Azure platform, and create opportunities to access new frameworks, such as artificial intelligence and business intelligence, without having to spend too much money to achieve competitiveness," Du Toit explained.
Last May, Microsoft announced it would bring two data centres to SA, in its efforts to provide highly available, scalable and secure cloud services across Africa, with the option of data residency in SA. The data centres will be used to augment the delivery of cloud services, including Microsoft Azure, Office 365 and Dynamic 365.
Currently, many African companies rely on cloud services delivered from outside the continent.
Since the inception of the project, Microsoft says it has restructured its partner development engines to be acutely focused on helping partners to achieve the competencies they need to be successful.
"Microsoft brings into the partnership the Azure platform, while Micro Focus develops application modernisation and connectivity solutions. Astadia enables the processes involved in moving legacy technologies into the Azure environment. Azure supports these critical workloads with security and performance, fuelling new digital transformation and innovation opportunities for firms," Du Toit pointed out.
Paradigm shift
US-headquartered Astadia recently brought some of its executives to SA, to observe and identify opportunities, and assess where local firms are positioned in their digital transformation journeys.
Steve Steuart, managing partner at Astadia, said the collaboration with Microsoft and Micro Focus aims to soften the weight experienced by local firms when moving away from legacy technologies, while optimising costs.
"While we are still a few months away from the completion of the Microsoft data centre project, we are laying the foundation and are already engaging firms on how they can leverage the benefits of the cloud.
"As Astadia, we are being opportunistic and we are here to observe the local market. South African organisations have a keen interest in cloud, with more companies in finance, manufacturing and retail beginning to position themselves on how to maximise the potential of the cloud to become more competitive."
According to cloud services company Agilitude, Africa will see rapid growth in its cloud service adoption over the next five years, with a forecast of 42% growth year-on-year.
A Juniper report forecasts cloud services will be adopted by 3.6 billion consumers globally by the end of 2018.
"With most South African organisations being concerned about their data security, the Microsoft data centres will create a paradigm shift as far as creating security and trust is concerned, accelerating the rate of cloud adoption in the country," Steuart concluded.