DA announces shadow ministers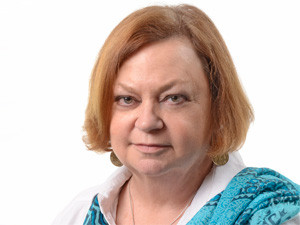 The Democratic Alliance's Parliamentary leader Mmusi Maimane has announced the official opposition's shadow Cabinet.
Maimane says the shadow cabinet will "make pragmatic legislative proposals that will tackle South Africa's problems head on, with a commitment to the creation of real jobs in South Africa". He says the appointments followed a rigorous interview process and he sought to place members in portfolios where they are fit for purpose.
Among the appointments are Marian Shinn as shadow minister of telecommunications and postal services. She was previously shadow minister of communications, but that department was recently split into two by Jacob Zuma.
Shadowing the new ministry of communications is Gavin Davis, with Veronica van Dyk as his deputy. Shin's deputy is Cameron Mackenzie.
Shinn was born and educated in Zimbabwe and moved to SA in 1971 to join the Rand Daily Mail. She started a public relations consultancy focusing on the IT sector in 1984, and in 1998, joined the DA's Cape Town branch. She became shadow minister of communications in 2012.
Davis was previously communications director for the party.
Ian Ollis, who was shadow minister of transport, has moved to the labour portfolio and is replaced by Manny de Freitas, who was previously shadowing home affairs.
Annelie Lotriet, previously shadow minister of higher education, takes over the science and technology post from Junita Kloppers-Lourens. Shadowing public service and administration is Joe McGluwa, who moves from shadowing the Presidency.