DFA positioned to take advantage of 5G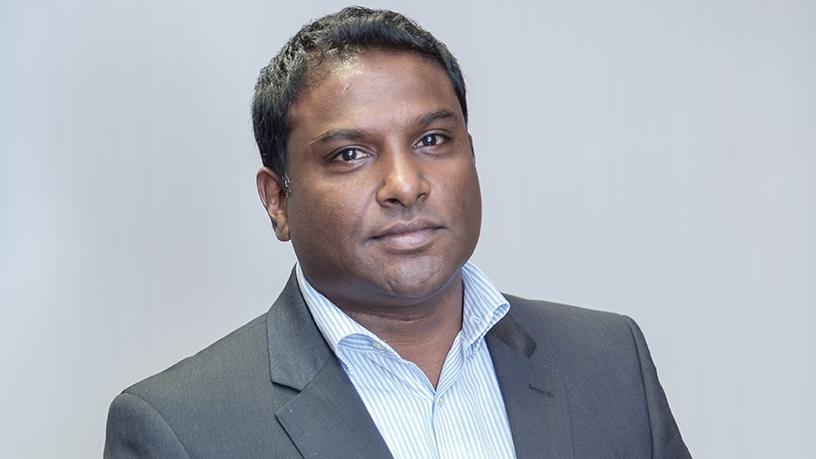 As the world prepares for the approaching roll-out of 5G networks, Dark Fibre Africa (DFA) believes it is positioned to provide the fibre infrastructure needed for the significantly densified networks that 5G will require.
DFA says the cells for 5G connectivity are smaller than the previous generation 4G and 3G cells, which means networks need to be densified and more towers will mean more fibre connections, which ultimately means more business for DFA.
"Roll-out of 5G is becoming more and more of a reality. Speeds many times faster than those achieved with 3G and 4G networks will support current and future technological applications in a way that will transform not only the way we work or do business but also the way we live, and 5G will further stimulate uptake of fibre-based connectivity solutions," DFA says.
Vino Govender, Dark Fibre Africa acting chief strategy officer, told ITWeb that from an enabling perspective, the group is positioning itself to be ready for 5G.
"We definitely see 5G as a positive for our business. With all of the new base stations that need to come on, the connectivity that they need has to be fibre, it can't be anything else, and so we have already densified our network. We know 5G will come on in the metro areas first, so we have planned the network and have been busy for a while densifying the network so that we can pick up the connectivity to the base stations.
"We have a view of what the traffic might look like, and we are being approached to do 5G trials, which will help us understand what the traffic profile will look like. So we know how to dimension the network, how many fibres and how many strands will be required," he says.
"We are working with our mobile customers at the moment to develop a 5G strategy, but we are more focused on the facility leasing side than on the spectrum side," DFA CEO Thinus Mulder said at a press event in Johannesburg on Thursday.
He says when it comes to 5G, most people think that for every base station we currently have we will need to have between eight and 10 for 5G. However, he says "when you speak to the mobile operators they don't see it as that high, but there will definitely be densification".
"The way we build our networks for the mobile operators is in a ring format, and every ring has five to 10 base stations linked to it, so it makes sense for them to just add on to those rings. So I think we are in a good position but we will have to work with mobile operators to see how we can create the densification. This is because the by-laws of municipalities often make it difficult to build large base stations, so it will probably be small cell building that we will have to do instead," Mulder adds.
5G networks will set new standards for high-speed, wide bandwidth, low latency wireless connections. Trials are going on around the world but 5G will likely not be a commercial reality in SA for a few more years. Locally, however, a number of trials for the next-generation technology have already kicked off.
In May, MTN, in partnership with vendor Huawei, successfully launched the first live outdoor 5G trial in Africa, at an event in Pretoria.
Vodacom CEO Shameel Joosub told ITWeb the operator is also testing 5G tech and Telkom said it is doing some lab tests.
Comsol Networks also announced last month it was collaborating with global technology giants Verizon and Samsung, to launch 5G fixed wireless trials in SA.
"We know there is a lot of interest in 5G and there are parties that are interested in using our infrastructure to do some proof of concepts and trials on 5G; when it comes to the business, we are busy testing 5G antennas on our network as well as at an infrastructure level," Govender adds.
He says it is still unclear when exactly 5G will hit SA's shores but DFA "is building anyway".
"I think the biggest constraint to 5G is spectrum allocation. But when that decision gets made you cannot start building infrastructure then, so that is why we are preparing now. We work closely with our partners and customers; so for example, Vodacom is a key customer of ours, MTN as well, so we have had discussions with them about what their 5G deployment is going to look like, which enables us to plan better going forward."
Opportunities abound
Govender believes 5G's opportunities will stretch further than the expected mobile players.
"With 5G, you have the traditional mobile operators that want to build on their existing network, but I also think that if you had to look at other wholesale open access models that will work on the roaming principle as well, there would be opportunity for such players into the market. Provided they can do it at a price point that is acceptable to the market," Govender adds.
"We look at 5G as an opportunity. It will start up in the urban areas, and I think the advantage that we have had in investing early in passive infrastructure, enables us to deploy that connectivity that is required to backhaul those base stations, much more quickly," Govender adds.
DFA operates over 10 000km of optic fibre infrastructure, that it leases to its wholesale customers on an open-access basis. When DFA launched in 2007, its main business was to provide backhaul capability to mobile operators. This remains the biggest part of its business, despite its diversification into fibre-to-the-home and fibre-to-the-business over the years. Mulder says the company's total asset value is now R9.7 billion.
DFA is owned by investment firm Community Investment Ventures Holdings (CIVH). Last week, CIVH bought 34.9% of Vumatel for an undisclosed amount and entered into an agreement with Vumatel shareholders to acquire the remaining 65.1%, subject to funding and regulatory approvals.