Deloitte wants retailers to smarten up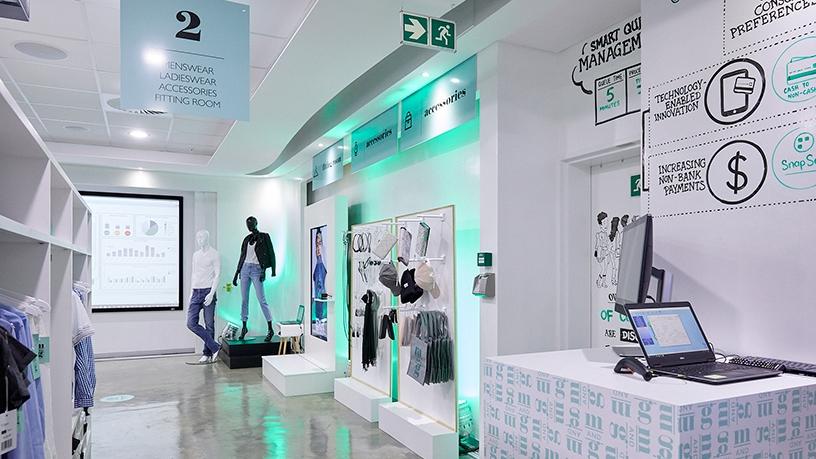 Deloitte has unveiled new technologies for the local retail shopping space.
The offerings were introduced yesterday at the Deloitte Greenhouse innovation space in Cape Town, as part of its new interactive Connected Retail experience.
This, according to the consulting firm, is part of its new focus to provide retail sector clients with the latest technologies aimed at giving them an added advantage over competitors and to capitalise on the opportunities offered by the connected retail wave.
The new technologies include connected supply chain software (analytics and live visualisation of the supply chain); connected customer and store applications (smart sensors, chatbots, smart mirror, facial recognition CCTV systems); and connected employee applications (augmented learning tools, gamified performance management apps).
They are aimed at helping retailers accelerate in four key areas: revenue growth, cost reduction, customer and employee experience, and risk management.
"Deloitte's Connected Retail offering provides emerging market retailers with the opportunity to experience real-world digital solutions and gain practical, tangible insights into every aspect of the connected retail ecosystem," explains Neville Hounsom, director at Deloitte.
"We've observed that the retailer sector both locally and globally is impacted by three major trends: firstly, Industry 4.0, which brings with it latest technologies which are changing the future of work. Secondly, we are seeing a major convergence of industries, where telcos are now building banks, and retailers are going into banking. Thirdly, there is a significant change in customer expectations around their walk-in and online shopping experience."
Deloitte says it recently strengthened its South African retail team with the addition of employees with expertise in the international and domestic retail sectors, in a move to better prepare its retail partners for the wave of innovation sweeping the local and global retail sector.
The company says it has also partnered with South African and global ecosystems and alliances in efforts to engage and collaborate with the broader retail ecosystem.
Mike Vincent, consumer industry leader at Deloitte, explains: "The new solutions are relevant to each of the retail touch points: consumer, store, workforce, supplier and supply chain management. The new wave of retail innovation will manifest itself in shorter queues at checkouts, improved shopping experience, much better selection of goods and traceability thereof, personalised and relevant special offers and the ability to have out-of-stock items delivered to customers' doors.
"Retailers globally are being disrupted by digital, yet less than one-quarter of retailers are actively doing anything about it."
The range of solutions include smart mirrors that allow consumers to try on clothes without undressing, smart shelves for dynamic pricing and facial recognition CCTV systems to track the customer's journey and sentiments.
Customer experience
According to research firm IDC's Worldwide Semi-annual Cognitive Artificial Intelligence Systems Spending Guide, the retail sector will overtake banking this year to become the industry leader in cognitive and artificial intelligence (AI) spending.
The report says retail firms will invest $3.4 billion this year on a range of AI use cases, including automated customer service agents, expert shopping advisors and product recommendations, and merchandising for omni-channel operations.
Rudi Visser, head of innovation and acceleration at RCS, speaking at the RCS Retail Summit 2018 in June, said local retailers need to adopt not only a mobile-first approach, but also a mobile-only approach in their retail tech initiatives. Mobility is not only part of the retail tech journey, but is also the journey for both online and offline retail activity, he noted.
Research firm Forrester says to survive in today's competitive market, global retailers are expected to launch impressive initiatives in four key components of commerce tech this year: personalisation, omni-channel, analytics and digital store capabilities.