Isaac Mophatlane's Randvest buys into insurtech company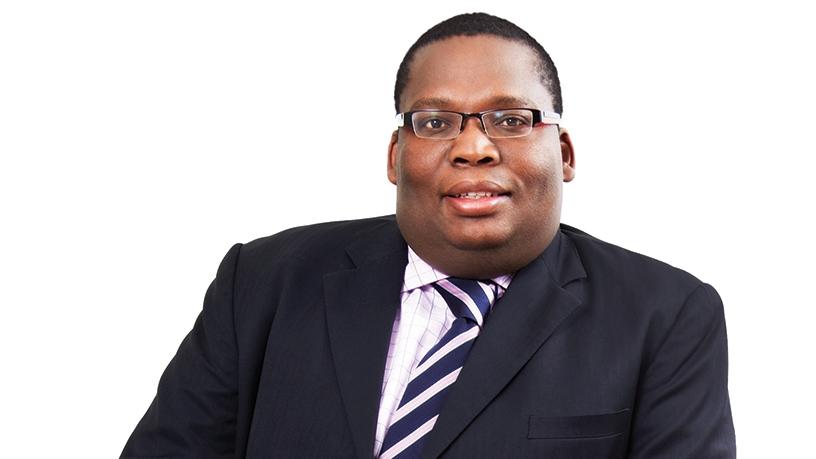 Isaac Mophatlane's Randvest Capital has invested an undisclosed amount in cyber insurance provider MyCybercare.
The financial terms of the deal were not disclosed, but MyCybercare CEO Simon Campbell-Young told ITWeb that Randvest now "owns a significant portion of the equity" of the company.
MyCybercare provides cyber insurance in Africa, Europe and the Middle East, and is underwritten by global insurance company GENRIC Insurance.
"MyCybercare is an online cyber insurance and identity theft solution, covering customers for any loss of funds resulting from an online transaction. The solution also protects customers via a live monitoring solution which tracks fraudulent usage of key digital assets in real-time, namely e-mail address, credit card, ID number and mobile.
"MyCybercare is a joint venture partnership with three other stakeholders, including the underwriter, GENRIC Insurance," Campbell-Young explains.
Randvest Capital, the parent company of Randvest Technology Holdings, is an investment firm owned and chaired by Mophatlane. The Randvest group's core focus is leveraged acquisitions and strategic investments across various industries with a strong focus on technology companies.
"We typically invest in small to medium-sized companies with sound business strategies and backed by strong management teams. We look to invest in businesses which have a clear strategy around a core set of new and innovative solutions. We then help them grow and develop new sales channels. MyCybercare fits this model," Mophatlane told ITWeb about the investment.
Mophatlane is a well-known figure in the local IT industry. Together with his late brother Benjamin, he co-founded IT services company BCX in 1996 (then known as Business Connexion). He took over as group CEO of BCX from August 2014 after his brother's untimely death. The company was bought out by Telkom in 2015 for R2.67 billion. In June 2016, Telkom named Mophatlane as CEO of the integrated Telkom Business Connexion; however, he left the company in May 2017.
Randvest sees strong growth prospects in the financial services sector, which it says has rapidly become more tech-focused, and sees specific opportunity in the insurance sector. Randvest is currently invested in several tech-based businesses playing on the global stage.
"I have been watching this space for several years. By the time I was ready to leave BCX, I had personally ridden the massive Internet wave and seen the compounded annual growth and demand for Internet-based solutions.
"As this was happening, I also saw the risks growing and although most of the large businesses quickly adopted great cyber security strategies and systems, the small and medium-sized businesses, let alone the ordinary man on the street, have completely fallen behind," Mophatlane says.
He felt there was an early opportunity to get a foothold in the cyber insurance space in SA and then help to expand it internationally from there.
"As cyber attacks become more frequent, and their impacts more devastating, there is a massive opportunity for insurers positioning themselves for growth in the cyber insurance arena," Mophatlane adds.
Cyber risk
Campbell-Young says organisations, SMEs and people in general are battling to identify, analyse and mitigate the flood of online threats and targeted attacks that could wipe them out financially or totally paralyse their operations.
"As cyber risks and attacks grow in frequency and sophistication, many businesses and consumers plus their insurers are discovering concerning gaps in the coverage provided by traditional insurance policies."
Cyber insurance has historically focused mainly on a company's digital assets, like customer and other sensitive data. However, Campbell-Young says the insurance industry is starting to expand its offerings across both the intangible and tangible asset space.
"The cyber security space is exploding, and there are additional plans for further expansion in this sector," according to Campbell-Young.
"Technology advancements have yielded new digital ways of delivering financial products and services at greater scale, lightning speed and lower costs; unencumbered by legacy infrastructure and outdated institutional thinking. South Africa is well positioned as a key financial and technology hub that can be used as a beach-head into the rest of the continent," Mophatlane says.
Investment focus
Mophatlane describes Randvest as a 'low volume, high value-add' investment company that makes a limited number of investments and acquisitions each year.
"We hope to play a significant role in the growth and development of MyCybercare. The cyber insurance industry is at the threshold of a major shift that comes hand-in-hand with real opportunities for insurers who are willing to adapt their offerings for this digital age," he adds.
Randvest's geographical focus is on African companies with particular emphasis on Southern Africa. While founded in SA, MyCybercare has already expanded into the UK and Middle East, with plans for further expansion into India.
Randvest Technology Holdings last month also acquired Bridging Technologies SA, an ICT infrastructure solutions provider which offers data network, communications, air-conditioning, electrical and security solutions to businesses in Southern Africa.
"Besides our core competency in technology, we also have a diversified portfolio of assets and pipeline which we are pursuing in a few other sectors. The same model we employ on the technology side by backing strong management allows for this diversification," Mophatlane told ITWeb.
"Our technology background is then allowing us to work very closely with our partners by introducing various tools to help them improve and gain quicker access to information by interpreting data; this extends to sales, costs and various other operational issues which affect all the businesses and drive decision-making.
"This value-add is contributing massively to new efficiencies in the businesses, which ultimately improves margins. We assess each new opportunity on a deal-to-deal basis," he says.