Cell C CFO Tyrone Soondarjee steps down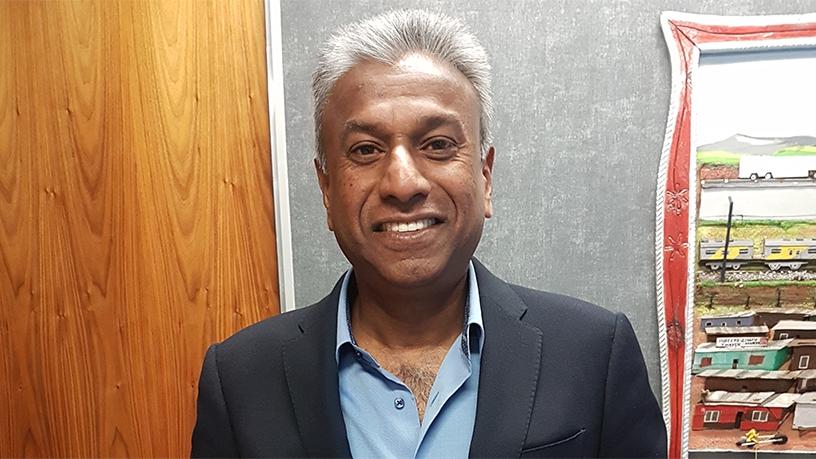 Cell C CFO Tyrone Soondarjee is leaving the company at the end of this month, after less than a year in the job.
The news came out during a conference call held yesterday by Cell C shareholder, Blue Label Telecoms, after the close of the market.
Cell C also confirmed with ITWeb that Soondarjee has resigned and the company will embark on a process to find a suitable replacement for the position. In the interim, Cell C's chief strategy officer Robert Pasley and COO Douglas Craigie Stevenson will jointly oversee the CFO function.
"We want to thank Tyrone for his contribution to Cell C during his time at the company and wish him well in his future endeavours," Cell C said.
Soondarjee confirmed during the conference call that he was leaving Cell C to join his family business. Before his tenure at the telco he was financial director at the Sasfin Group and before that held several executive level positions at the Deloitte & Touche Group.
BEE battle
Soondarjee's resignation comes in a week filled with drama due to an ongoing battle between Cell C and its minority black economic empowerment (BEE) shareholder CellSAf.
CellSAf this week issued a media statement levelling a number of accusations against Cell C and its shareholders. This included claims that recent Independent Communications Authority of South Africa public hearings revealed "potentially fatal flaws, if not possible regulatory breaches" by shareholders Blue Label Telecoms and Net1 UEPS Technologies as part of Cell C's recapitalisation last year.
In August 2017, the long-awaited recapitalisation of the telecoms operator was finalised, bringing Cell C's debt down to below R6 billion, after previously sitting at over R20 billion. Part of the restructuring included new investors coming on board, with Blue Label buying a 45% stake for R5.5 billion and Net1 acquiring a 15% stake for R2 billion.
CellSAf has been a strong opponent of the recapitalisation from early on. The deal's completion, which it fought on numerous occasions, resulted in CellSAf's shareholding in Cell C being considerably diluted.
"Cell C sold its recapitalisation as necessary for the business and good for empowerment and for its staff. It has attempted to sail through the regulatory process by maintaining that the deal did not result in a change of ownership and that regulators therefore weren't required to ask questions about empowerment," CellSAf said.
CellSAf claimed Cell C chief legal officer Graham Mackinnon "admitted" at the hearings that the Competition Commission's current view is that there has been an acquisition of control in Cell C by Blue Label.
CellSAf also stated Cell C's staff and itself had to incur R8.8 billion in debt to secure 30% of Cell C while new shareholders "underpaid to secure 60% of the business at R7.5 billion".
"This act, of the new shareholders, of giving themselves the lion's share of the company for a pittance, has left Cell C seriously underfunded, unable to perform and unlikely to be able to deliver sufficient returns to enable the staff and BEE shareholders to extinguish their debt," CellSAf said.
Blue Label responded, saying CellSaf's media release "is factually incorrect in all respects".
Cell C similarly called CellSAf's claims "yet another in a long list of baseless accusations".
"In its latest attempt to discredit Cell C, CellSAf has misquoted Cell C's submission and oral representations to ICASA in response to the regulator's plans to promote BBBEE and ownership in the ICT sector in general that had absolutely nothing to do with CellSAf," McKinnon hit back in a statement.
"In terms of CellSAf's statements regarding control, the Competition Commission has not made a finding regarding the acquisition of control of Cell C by any party, including Blue Label Telecoms.
"CellSAf's latest claims are in keeping with the litany of untruths and distortions that it has made over the years and its continued attempts to discredit Cell C. It is clear that CellSAf is not confident in its case which it has lodged in court as it continues to air its unfounded grievances in the media, rather than allowing the legal process to run its course," McKinnon added.
Earlier this month, ratings agency S&P downgraded Cell C's debt, citing liquidity issues. S&P said although Cell C performed in line with expectations to date, it could face a liquidity shortfall in the next 12 months if it failed to secure additional liquidity sources.