Will years of controversy catch up with SARS?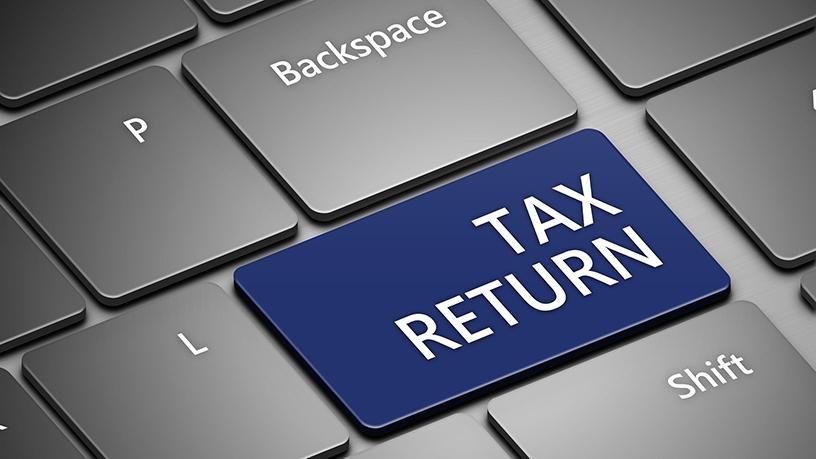 Considered to be one of the world's premier online income tax return systems, the future of the South African Revenue Service's (SARS's) eFiling service has been thrust into the spotlight.
The Nugent commission of inquiry, which is investigating tax administration and governance by SARS, heard testimony about the tax collector's aging IT infrastructure, budgetary constraints to upgrade systems, and current capacity and functionality of systems.
The inquiry also probed the awarding of a R200 million IT contract to Gartner and the value SARS received from this agreement.
Chaired by retired judge Robert Nugent, the inquiry was first mentioned by president Cyril Ramaphosa during his State of the Nation Address in February and appointed in March. It is probing whether tenders were correctly awarded, criminal investigations covered up, and former employees coerced to leave under the leadership of suspended commissioner Tom Moyane.
Against the backdrop of the inquiry, reports surfaced that the organisation requires R1 billion to fix its eFiling system that "is on the verge of collapse".
However, SARS issued a statement last week dismissing these reports. "The perception created that the eFiling system is on the verge of collapse is incorrect, and unfortunately has the effect of creating unnecessary alarm and uncertainty.
"SARS would like to assure taxpayers that the SARS eFiling system is stable and performing well within specification..."
According to the revenue service, the concern expressed by its executives testifying at the commission, centred on the compatibility of eFiling and Web browsers toward the year 2020 timeframe. "This concern is associated to a future risk and not a reflection on the current capacity, functionality or stability of SARS's systems."
In his maiden Medium-Term Budget Policy Statement yesterday, finance minister Tito Mboweni promised swift action in dealing with leadership woes at the revenue service.
"Along with other key economic institutions, we will urgently fix the South African Revenue Service. It is a matter of public record that the capacity of SARS has been weakened. It is in this context that the SARS leadership team must be strengthened. The organisation has many talented and committed employees who want the organisation to succeed and who are working tirelessly to re-build trust."
Here are some milestones and challenges at the revenue collection agency over the years.
2001: eFiling service is outsourced to several companies, initially just for VAT, and then IRP6.
2006: SARS starts developments to expand and take the eFiling system in-house.
August 2007: The R140 million eFiling system goes live with Pravin Gordhan as the commissioner.
September 2012: SARS announces additional help for taxpayers using eFiling is to go ahead. The Help-You-eFile service allows individuals to be in direct contact with a SARS call centre agent while they complete their tax return online.
From October 2012: The revenue service introduces a permanent voluntary disclosure programme (VDP). The previous VDP, which aimed to encourage tax defaulters to disclose their tax defaults, ran from November 2010 to October 2011.
2013: Oupa Magashula resigns as commissioner following allegations he offered a chartered accountant a job at SARS.
2014: Tom Moyane is appointed as SARS commissioner. During this time, Moyane reportedly halts the revenue service's modernisation programme.
2015: Global research and advisory firm Gartner wins a phased tender to review and develop a new IT strategy for SARS, prior to halting the IT modernisation project.
September 2016: Following the suspension of Jonas Makwakwa as chief officer for business and individual tax, Moyane appoints Firdous Sallie to that position in an acting capacity. Tau Mashigo is immediately appointed as acting chief officer for digital information services and technology.
April 2017: Kgabo Hlahla, appointed to be in charge of SARS's IT systems, including eFiling and system refunds, is reportedly dismissed for misconduct at his previous job.
March 2018: Makwakwa resigns, citing personal reasons.
March 2018: SARS commissioner Moyane is suspended with immediate effect.
March 2018: Following Moyane's suspension, Mark Kingon is appointed as acting commissioner.
October 2018: SARS issues are stripped bare by the Nugent inquiry, following concerns regarding its effectiveness.
20 October 2018: Mmamathe Makhekhe-Mokhuane, chief officer for SARS's digital information services and technology team, issues an apology following her interview with the SABC, during which she was unable to explain the current state of the infrastructure or provide a clear assessment of the way forward. The video of the interview goes viral on social media.
21 October: Makhekhe-Mokhuane is reportedly placed on leave and "will meet with the acting commissioner to discuss what led to her behaviour".
23 October 2018: Gartner testifies before the commission over allegations that it illegally gifted part of a R200 million SARS contract to a third-party.