4Sight goes global, but keeps Africa in view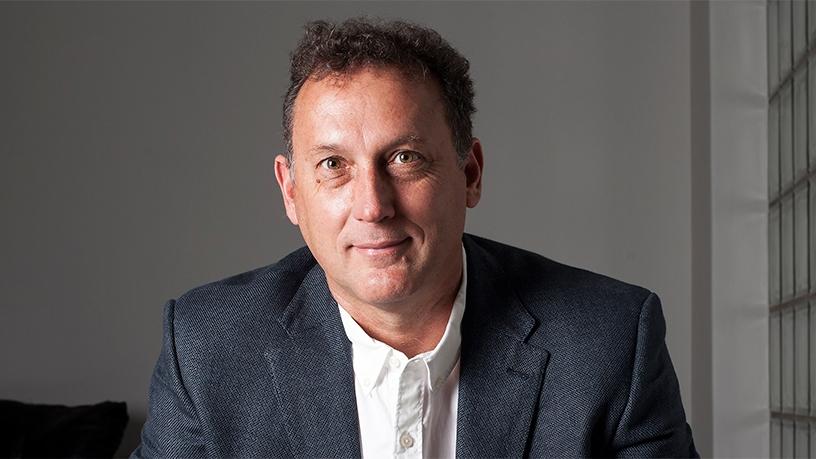 Africa remains a crucial focus for 4Sight Holdings as it builds on its vision to become a global ICT player capitalising on the fourth industrial revolution.
"Currently, we generate about 80% of our revenue in Africa; we already operate in about 20 countries in Africa, so the continent is a very strategic driver for us from a revenue perspective," 4Sight co-founder and CEO, Antonie van Rensburg, told ITWeb in an interview.
"When we listed, South Africa was the smallest [revenue contributor] with only about 3%, but now about 40% of our revenue comes from SA and 60% is international. Our scope is obviously in all of the other regions too and we will grow the revenue around that. We have a longer term international strategy and regional strategy that we want to execute on.
"The dream was always [to be] a global ICT company, and we are there. We operate in about 30 countries so we are really there, but I want to strengthen that over time; however, it's a longer term strategy."
4Sight Holdings is a diversified holding company that invests in industry 4.0 technology businesses, ie, the fourth industrial revolution. Last October, 4Sight listed on the Johannesburg Stock Exchange's Alternative Exchange.
"We enable digitisation for intelligent operations and intelligent business. We help you to digitise in order for you to make intelligent decisions around your business, and there are only three things: productivity; new products and services; and disruption. That is what we do," Van Rensburg explains.
He says the objective is to provide services and implement relevant end-to-end technology stacks across key industry verticals, to help companies visualise, digitise, analyse and optimise their data, systems and operations.
"The reality is very few people actually understand digitisation; they have read all of the hype, they have attended the conferences, but few people understand how an AI engine can actually change your world. Everybody talks about it, but very few people really understand how to do it."
He says the group's primary revenue focus is licensing intelligent algorithms on an annual basis.
"It's a licence agreement, but we also do a bit of advisory, some systems integration implementation and maintenance. But, our core focus is selling the use of our algorithm to customers and it's based on a return on investment model.So the core focus is to own the intellectual property around the algorithms that we deploy."
Revolution vs hype
Van Rensburg is well aware that the industry his company operates in could be considered 'over-hyped' by some.
"I think there is still a lot of confusion in the market around the fourth industrial revolution, and even technologies like artificial intelligence; they have read about it and heard about it and there is a big hype, but nobody really understands it. So that is the space where we operate; it's a very over-hyped space where people know they have to do something, but they don't really know what exactly they need to do," he says.
I don't think 90% of people have ever seen what an algorithm looks like, so in all of this hype we are busy building technology that people are not aware of.
"I don't think 90% of people have ever seen what an algorithm looks like, so in all of this hype we are busy building technology that people are not aware of. The nice thing about the hype is everybody knows about an AI engine now, but they have not experienced one. However, we have been working on these technologies for a long time.
"We are now seeing a huge move into cloud, where people are understanding they can take their server room and reduce their cost by 90% and push it into the cloud. Suddenly, people are starting to pick up on that. A year ago people talked about cloud, but they didn't really understand it. That has changed and people now see it has an operational impact with huge benefits."
Listing success
When asked why the company decided to list last year, Van Rensburg says it was trying to get ahead of the game.
"We saw what was happening in the market space. Three years ago, no one was talking about data science in this country, people weren't aware of it. But, last year, we saw every man and his dog had a five-man PhD team, so we said to ourselves, 'if we don't move quickly, we are going to lose that positioning'. That is why we pushed for the listing, to be first in the market focusing on the fourth industrial revolution; I think we managed to do that."
Three years ago, no one was talking about data science in this country. But, last year, we saw every man and his dog had a five-man PhD team.
He also says the listing was a good way to bring all of the different specialist skills in the group's subsidiaries under one umbrella, but also allows the specialist companies to still do what they do best.
"The main difference in what we do is we get the specialist that specifically understands mining or telecommunications, health, retail or insurance, and specialises in that industry. And then they use the technology to do what they do.
"It's not IT people that we are trying to teach how to optimise a mine, because that skill capability is just way beyond. So, if you are sitting with chemical pathologists, how do you get an IT guy to understand what they do? It's impossible. Our focus is to get those type of people, and [that's] why we have built the company in a very specific way to access those type of skills," he explains.
Strategy paying off
Van Rensburg says the group has executed well on its initial strategy and is now beginning to focus on the next phase of its plans.
"The first strategy from listing was to create a good technology base and a vertical focus, to make sure we could cover the full technology stack and have the industry 4.0 capabilities inside the group. We have completed that now. Our second strategy is alignment and organic growth within those industries. The third strategy then is our regional expansion and international expansion."
Van Rensburg says the group now has about 2 500 customers on the books and about 1 000 staff.
"We have a model we think is unique in the world; we have a unique approach to doing digitisation in this industry 4.0 play and that is what we are busy replicating."
The group has made a lot of acquisitions since listing to boost its capabilities in various industries.
In October 2017, it purchased AGE Technologies for R80 million and also announced the acquisition of BluESP Holdings for R54.8 million. In January 2018, it finalised the acquisition of Foursight South Africa and its subsidiaries, for R85.6 million. In April, it announced plans to acquire a 70% stake in Simulation Engineering Technologies for R53.5 million, and agreed to a joint venture with Shenzhen Rongmei Science and Technology to boost its business in Asia. The same month it acquired professional services firm AccTech Systems and its subsidiary, Dynamics Africa Services, for R120 million and R30 million, respectively.
"Right now we have acquired a lot of South African entities for their technology experience, so there is currently a focus on the South African market to cross-sell and up-sell. We still have a very small market share in SA from an ICT perspective, because we only just started. We obviously want the industry 4.0 work that is locally available. So there is a South Africa focus from now, but we also have a regional strategy.
"I think we have concluded the bulk [of the acquisitions]; there might be acquisitions, but it will typically be organic from the clusters. But we have basically done what we want to do," he concludes.