Lightweight smartphone apps pour in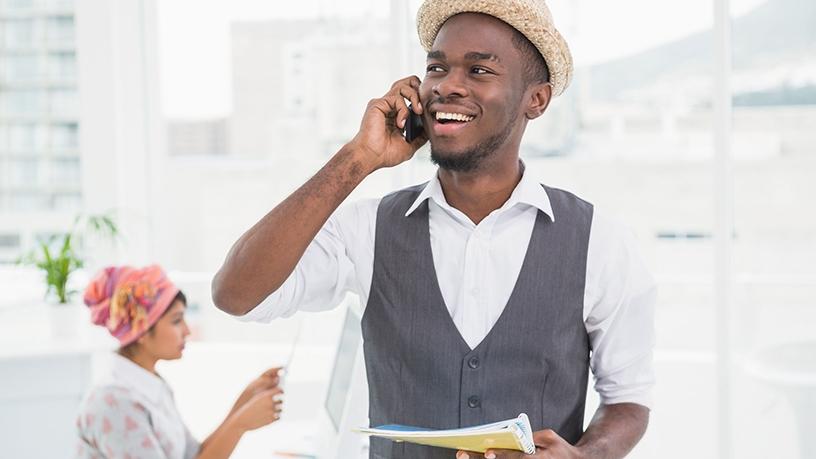 Facebook, Google, Twitter and LinkedIn now all have lighter versions of their main products available.
These apps are aimed specifically at data-conscious users in emerging markets, which also happens to be these companies' biggest growing user base.
The apps are small in size, take little data to download and use, and are designed for 2G networks and areas with limited network connectivity.
Yesterday, Google-owned online video service YouTube officially released its YouTube Go app in SA. The app is a lighter version of the YouTube app and lets users save videos in three different sizes for offline viewing.
It aims to provide transparency to users in how they are using their data, allowing them to reduce their data consumption. Users are also able to share videos offline using Bluetooth with other YouTube Go users, and it will cost neither user any data.
YouTube Go is available for download in the Google Play store and will come pre-installed on all Android 8.1 (Go Edition) phones.
Google's Android Go (Go Edition) operating system was designed specifically for smartphones with 1GB of memory or less. These smartphones come pre-installed with a series of 'lightweight' apps, including Maps and Gmail.
Google also has an app, called Datally, designed to help users monitor how much time they spend on their phone, as well as which apps guzzle up the most data. There is also Files Go, created by Google, which lets users free up storage space on their smartphone.
Twitter has a Lite version that is 3MB in size and minimises mobile data usage, is able to load quicker on slow connections, and be more resilient on unreliable mobile networks. LinkedIn has a similar product.
All these apps were released in the last two years.
Arthur Goldstuck, World Wide Worx MD, says Facebook led the way when it unveiled its Facebook Lite app in June 2015.
He says this launch resulted in an instant spike in Internet access across Africa.
"It took very little data to download and very little data to use and a lot of the operators zero-rated the app. In a way, Facebook Lite was treated as a kind of gateway drug to Internet access.
"On top of that, you had Facebook Messenger Lite, which in SA was zero-rated by several operators and also forms part of social media bundles that are exceptionally low-cost. In fact, I believe one of the reasons why Vodacom has widened the gap with prepaid subs with MTN is because they zero-rated Facebook Messenger.
"We've actually seen in our research a tremendous increase of Messenger use in rural areas, so people who can't afford data can still communicate with each other."
He says the reason for the steady stream of 'lite' apps emerging since is twofold.
"The first reason is that Facebook and Google have realised that a substantial part of their user-base has difficulty with data costs. The second is that these companies have reached saturation in developed markets, and the only way to keep growing is to grow in these emerging markets, but data costs are a major obstacle to growth, therefore lightweight apps."