Long wait for spectrum clarity may soon be over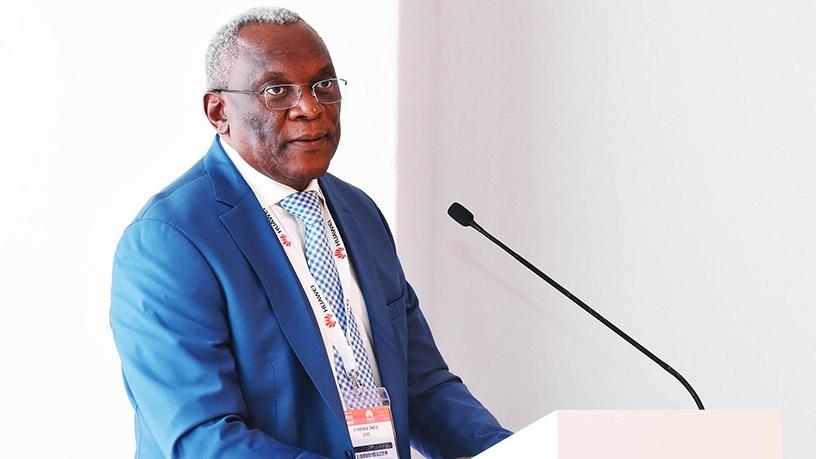 A decision on the future of spectrum allocation in South Africa will soon be made by Cabinet.
This is according to telecoms and postal services minister Siyabonga Cwele, speaking at the 5G Huddle 2018 conference in Durban yesterday.
"Last year, we consulted widely on the implementation of spectrum policy and we have found a consensus where we have said in view of the large investment made by the industry over the years, we must assess what would be the requirement of the wireless open access network (WOAN) in terms of spectrum."
He said the outcome of a Council for Scientific and Industrial Research (CSIR) study commissioned by government, to investigate the spectrum needs of a sustainable WOAN, is in the Cabinet process for consideration and approval, and "will be published after the conclusion of the Cabinet process".
"That is why president [Cyril] Ramaphosa, during his reply during the Budget Vote last week, said Cabinet is considering options and will soon make a decision and announce it," Cwele added.
"He is very serious about attracting investment. If there is additional spectrum that can be licensed, we should do that without any delays," the minister said.
5G focus
Cwele was speaking at a conference on 5G, the next-generation technology which is expected to set new standards for high-speed, wide bandwidth, low latency wireless connections. Mobile operators are already preparing for the launch of the new tech but some, like Vodacom, have said 5G will not be possible in SA without additional spectrum being allocated to telcos.
Cwele said 5G will build on the ongoing evolution of 4G technology and will deliver significant technological improvements by way of enhanced mobile broadband, massive Internet of things and mission-critical services. However, he said for 5G to be a success, innovative spectrum and infrastructure sharing models are essential, particularly given the level of investment required for network densification.
"Spectrum within three key frequency ranges (sub-1GHz, 1-6GHz and above 6GHz) will be required to deliver widespread coverage and capacity that will be able to support all 5G use cases.
"Our department and SADC region are leading the WRC 19 preparatory work, to consider identification of frequency bands for the future development of International Mobile Telecommunications, including possible additional allocations to the mobile service on a primary basis."
Cwele said all of these measures are meant to ensure investor certainty and facilitate further infrastructure investment and inclusive growth in the ICT sector.
"This year marks the most important milestone in the 5G roadmap: the launch of large-scale trials of 5G systems and technology," Cwele said, adding that government welcomes efforts by local companies that have launched or are planning to launch 5G trials.
This included, just this month, MTN, which in partnership with vendor Huawei, successfully launched the first live outdoor 5G trial in Africa, at an event in Pretoria.
Vodacom CEO Shameel Joosub told ITWeb the operator is also testing 5G tech and Telkom said it is doing some lab tests.
Comsol Networks also announced this month it was collaborating with global technology giants Verizon and Samsung, to launch 5G fixed wireless trials in SA.
The road so far
The allocation of more high demand spectrum to mobile operators has been up in the air for a number of years. In July 2016, ICASA issued an invitation to operators to apply for licences for spectrum in the 700MHz, 800MHz and 2.6GHz bands, to be used to provide mobile broadband wireless access services in SA.
However, Cwele challenged the move in court and won an interdict to halt ICASA's planned spectrum auction.
The National Integrated ICT Policy White Paper was then released in September 2016 and proposed a shake-up of the previous policy framework for spectrum allocation in favour of an "open access regime". This is in the form of the WOAN, which is supposed to be "a public-private sector owned and managed consortium", and which garnered criticism from many stakeholders in the sector.
Some operators suggested a hybrid model where the WOAN receives the bulk of spectrum but operators are also given individual spectrum allocations. This is where the CSIR study came in, to determine how much spectrum the planned WOAN would need and how much would be left over for private companies. The study was completed in October 2017 but the findings have not yet been made public.
The Electronic Communications Amendment Bill (ECA Bill) was then approved by Cabinet in November 2017, and seeks to implement and give effect to the policy objectives set out in the ICT White Paper.
Telecoms operators and industry players submitted comments on the ECA Bill in January, and in March, industry stakeholders participated in an industry consultation workshop on the ECA Bill.
Another roadblock to the extension of next-generation technologies has been a lack of access to 700MHz and 800MHz spectrum that is still tied up by SA's delayed digital migration process.
SA missed the June 2015 deadline set by the International Telecommunication Union for countries to complete the full switch from analogue to digital terrestrial television. The migration date has been moved numerous times, with the latest promise being that the switch will be completed by June 2019.